The surname Gu (顾)'s history in Wuxi can be traced back more than 2,000 years to Gou Jian, the king of the Kingdom of Yue (present-day northern Zhejiang) near the end of the Spring and Autumn Period (from approximately 771 to 476 BC).
Qi, the eighth generation of Gou Jian, was named "Gu Yu Hou" (Gu Yu Marquis, a local official title) by the Emperor Wen in the Han Dynasty (25-220). He then changed the surname into Gu, following his title and started the surname's development in areas of today's Jiangsu and Zhejiang provinces.
Known as the "Ancestor of Painting" or "Sage of Painting", Gu Kaizhi was one of the most renowned members of the Wuxi Gu family. His father, Gu Yuezhi, admired the landscapes of Wuxi and visited the city frequently. Gu Kaizhi was therefore born in Wuxi.
Characters alternate and overlap naturally in Gu Kaizhi's paintings, and the poetic and beautiful scenery presented in the paintings is astonishing. His most representative work is "Nymph of the Luo River", which is one of the top ten paintings in Chinese history. It was inspired by a poem written by Cao Zhi (192-232) and was about one of Cao's dreams.
The modern age has also produced an outstanding figure from the Gu family. Gu Yuxiu graduated from MIT (the Massachusetts Institute of Technology) in 1925. He obtained a Bachelor's, Master's and PhD in only three and a half years, breaking the school's record. He was also the first Chinese student to acquire a PhD at MIT.
He worked as a professor at National Central University after graduation and later became principal. He is widely recognized as the pioneer of electromechanics and automatic control theory.
Gu Yuxiu was also a prolific poet who wrote more than 8,000 poems; He was a highly successful modern dramatist awarded by the Brazilian Institute of Humanities. He was even a great educator. In addition to establishing Tsinghua University's Institute of Technology, he founded the Shanghai Theater Academy and the Central Academy of Music. He was the teacher of China's former president Jiang Zemin.
The Gu Yuxiu Memorial lies on Wuxi's Xueqian Street, where his family used to live.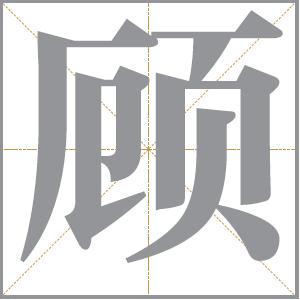 The character Gu (顾). [Photo/provided to chinadaily.com.cn]

Part of Gu Kaizhi's "Nymph of the Luo River". [Photo/provided to chinadaily.com.cn]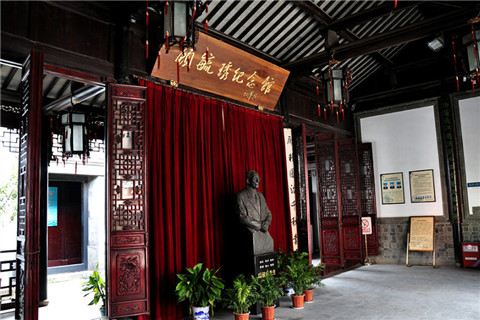 Gu Yuxiu Memorial is on Wuxi's Xueqian Street. [Photo/provided to chinadaily.com.cn]