The 2016 Wuxi Noble Liangxi International Fascinating Night Tour Festival recently got underway. The opening ceremony took place in Wuxi's Jiangjian Park on August 6.
Party Secretary of Liangxi district Xu Jie attended the ceremony along with other leaders and guests. Attendees from both the local area and abroad enjoyed the ceremony's singing and dancing performances.
The highlights of the ceremony were the ten barges made by 16 communities in Liangxi district. As a new district officially founded in February this year, Liangxi wants to show its strength in the tourism industry through the festival.
Each boat was decorated with the characteristics of the community that designed and manufactured it. The specialties and development of each community were on full view when the barges went through Jiangjian Park.
The barges will cruise along the Wuxi canal every Tuesday, Friday and Saturday night from August 7 to September 6. Tourists can either admire the barges from the bank or take a boat cruise themselves.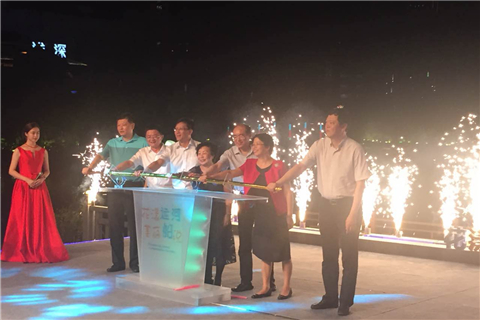 Leaders from the city announce and celebrate the opening of the International Tourism Festival. [Photo/ chinadaily.com.cn]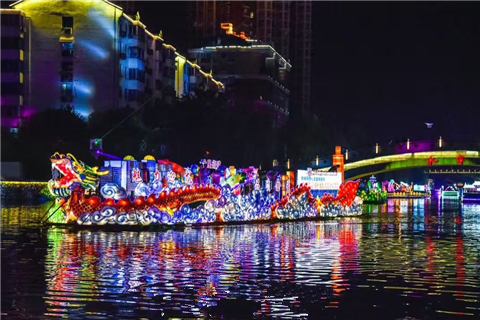 The barge representing Liangxi district's Yinglong community. [Photo/ chinadaily.com.cn]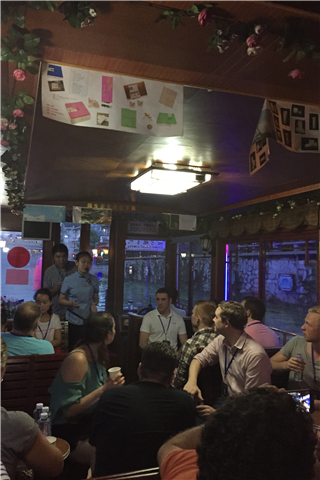 Foreign guests take a cruise along the Wuxi canal. [Photo/chinadaily.com.cn]