"If you are not happy now, when are you going to be happy?" is the philosophy of Zekro Aflatuni (Ai Zheluo), a Finnish national who has been spreading his philosophy of happiness through charitable activities in Suzhou for more than 16 years.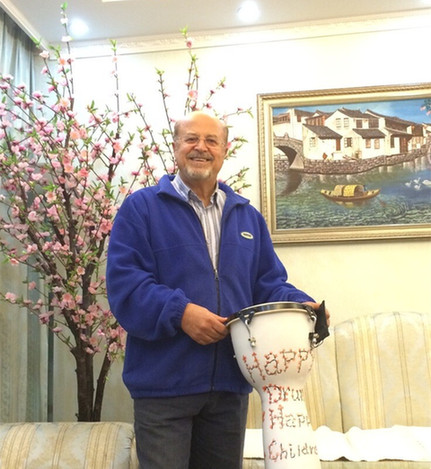 Zekro Aflatuni shows a drum he made for children in his "Happy Drum, Happy Children" project. [Photo/provided to chinadaily.com.cn]
Zekrollah came to Suzhou in 1998 as a deputy general manager of Nokia and started teaching English voluntarily at Soochow University and the Institute of Vocational Technology in 2001. After his retirement in 2004, he continued to offer free English classes in Soochow University and even rented an apartment above his home and established the Happy Home Club for young people.
Every Wednesday at 7:30 pm, Zekrollah shares views and experiences with young people, helps them develop their skill in English, discusses issues that are of great importance in their personal life and career development, and above all helps them to understand the purpose of life in pursuit of true happiness!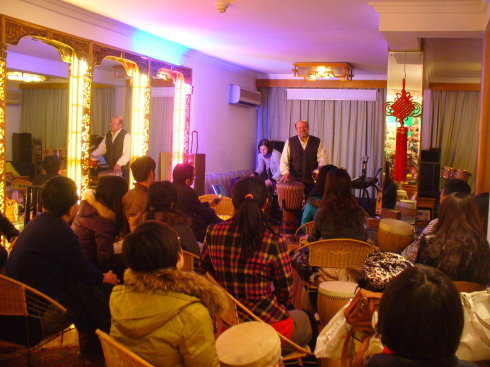 Zekro Aflatuni talks with participants in his Happy Home Club. [Photo/provided to chinadaily.com.cn]