The 2015 World Snooker World Cup will be held in Wuxi, Jiangsu province, from June 15 to 21, according to a press conference in Beijing on March 18.
Forty-eight professional snooker players from 24 teams and 23 countries will contend for the championship. As the host nation this year, China has two teams. This year's games will allocate an $800,000 prize pool, a quarter of which will be given to the winning team.
Wuxi first hosted a snooker invitational tournament in 2008, before upgrading it into a ranking tournament in 2012 and rising to world cup status this year.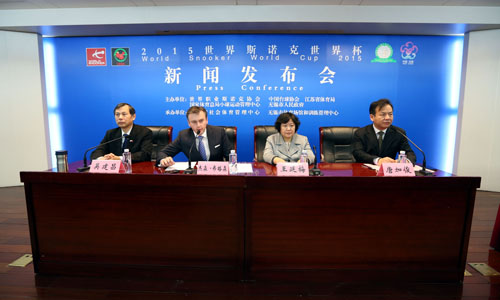 The 2015 World Snooker World Cup will be held in Wuxi, Jiangsu province, from June 15 to 21. [Photo provided to China Daily]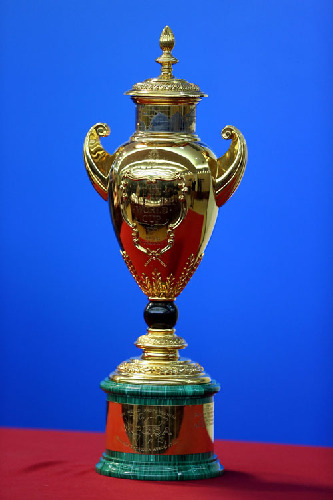 The 2015 World Snooker World Cup trophy [Photo provided to China Daily]