New Yimeng Art Exhibition opens at Shandong Art Museum
(chinadaily.com.cn) Updated: 2016-10-19
The opening ceremony of the New Yimeng Art Exhibition was held on Oct 15 at the Shandong Art Museum in Jinan, capital of East China's Shandong province.
Jointly organized by the Shandong provincial department of culture, Shandong University of Arts, Linyi government, and Weifang government, the exhibition is supported by the National Arts Fund and will last until Oct 25.
Some 135 pieces of art made by artists from around the country are on display, covering various forms of art, such as oil painting, traditional Chinese painting, print-making, watercolor, and experimental art.
The exhibition will be on tour in other cities including Weifang, Linyi, and Beijing after Jinan.
The China National Arts Fund is a charity fund established in December 2013 to promote art and cultivate more artistic talents.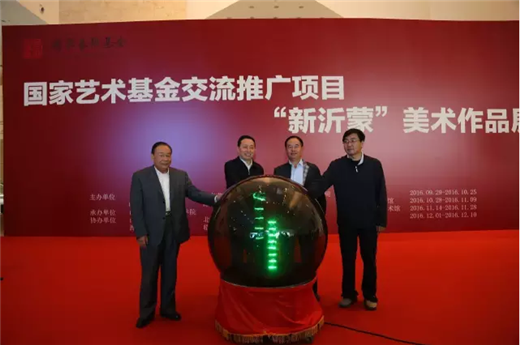 The opening ceremony of the New Yimeng Art Exhibition is held on Oct 15 at the Shandong Art Museum in Jinan, capital of Shandong province. [Photo/Cultural Shandong]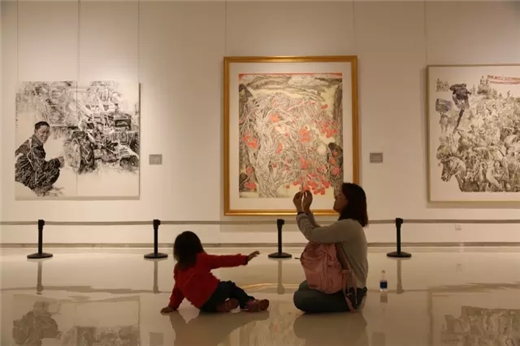 A mother visits the New Yimeng Art Exhibition with her daughter on Oct 15 at the Shandong Art Museum in Jinan. [Photo/Cultural Shandong]