Let Jilin merchant's spirit become a global mark
( ejilin.gov.cn )
2016-07-27
Li Dongqi, the chair of Jilin Women Entrepreneurs Association,is the president of Jilin Right Group Co.
Li Dongqi's business began with the import and export of petrochemical products as a major supplier for many petrochemical companies in China.
Li has maintained good long-term relations with many top 100 petrochemical industry players, including Akzo Nobel, CRI, Dow Corning, 3M, UOP, Arkema and Johnson Matthey and, at the moment, Li has shifted her focus on environmental protection industry.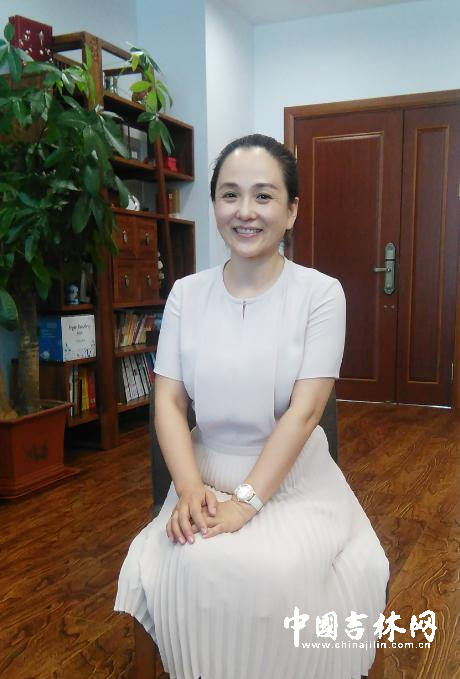 Li Dongqi, the chair of Jilin Women Entrepreneurs Association,is the president of Jilin Right Group Co. [Photo/chinajilin.com.cn]
"I'm especially proud to be a Jilin merchant, and I understand Jilin merchants more. There have been many of them who have ventured out and made big over the years."
Li said. Li said Jilin merchants have enjoyed a good reputation thanks to their integrity. Every business group has its definition. How should Jilin merchants define themselves? Li believes the definition should consist of three parts: first, they should be born and start up business in Jilin. Second, they should grow up in Jilin while starting up business outside and third, they can be those who move to Jilin and establish their business here.
Li summed up the Jilin merchant spirit as venturesome, entrepreneurial, loyal and friendly. Jilin is endowed with fertile land and abundant natural resources, but its location is relatively off the center and its economy hasn't enjoy rapid enough development.
Yet, circumstances have made locals inherit the venturesome spirit while Jilin merchants are courageous and perseverant and they keep up with the times. The Jilin people have enjoyed an explosive information exchange, opening-up and industry and commerce development thanks to the national strategy of revitalizing northeastern China. Being venturesome has enabled Jilin merchants to acquire good living conditions, while being entrepreneurial helps them enjoy greater development.
The Jilin merchants are inclusive, understanding and wise, which are imbedded in local culture and abide by business ethics while valuing loyal. Jilin merchants are friendly and value harmony, which has been a result of local culture education. They are kind to each other and respect nature. "I think the upcoming global Jilin merchants meeting will inject new vitality in local economic development, under the economic new normal and Belt and Road Initiative."
Li said. Li believed the meeting will stimulate enthusiasm of global Jilin merchants in investing in Jilin and pool their wisdom to boost a new round of development.