Chinese high-speed train passes test run

2016-07-20
On July 15, China's representative high-speed train model, the CRH 0503, went through a test run of two trains passing at a record speed of 420 kilometers per hour.
This was the world's first such test on an operating rail line. Two of the CRH (China Railway High-Speed)trains, developed and manufactured by CRRC Changchun Railway Vehicles Co, crossed each other in less than two seconds. When the two trains met, their relative speeds doubled to 840 km/hour and they will impact each other – this has posed a great challenge to the design and production of the CRH 0503.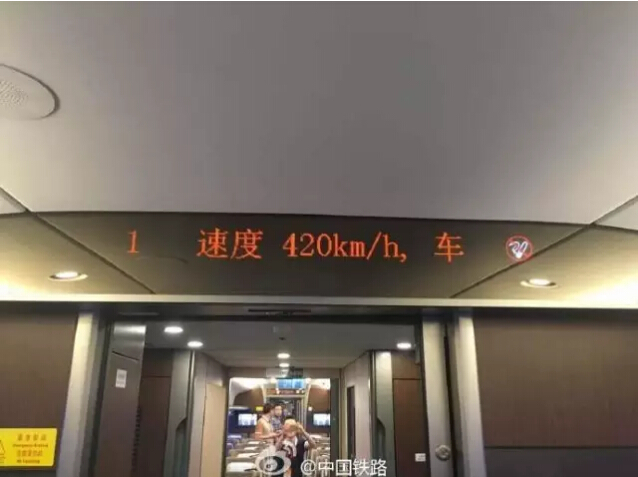 One high-speed train reaches a record speed of 420 kilometers per hour on a test run. [Photo/weibo]
An expert from the company said the successful test run means the company is one step closer to putting China's first CRH train into operation with an independent IP right. Liang Zhichao, the company's chief engineer, said in an interview the company has mastered core technologies in the previous developments of 250 and 380 km/hour CRH trains and CRH 0503 has been sticking to stricter technological standards with independent research on almost all the key technologies.
The CRRC Changchun Railway Vehicles Co has also sold products to 19 foreign countries and regions, including more than 7,000 vehicles valuing in8 billion dollars.
At the Rio Olympics this August, 80 percent of the city's rail transport will be undertaken by subways and high-speed trains produced by the company.