Arouse Jilin merchants' feelings for hometown
( ejilin.gov.cn )
2016-07-18
Jilin merchants are those who were born and start businesses here or expand their trade to the rest of China and the world and those who are not local, but choose to develop in the province and make contributions to the local economy.
The history of Jilin's business began at the end of Qing dynasty, a little late compared to some other provinces, but that doesn't mean there are no Jilin merchants. As long as there is commerce in Jilin, Jilin merchants exist and are affected by local culture and economy.
As time passes, traditions, styles and communities form.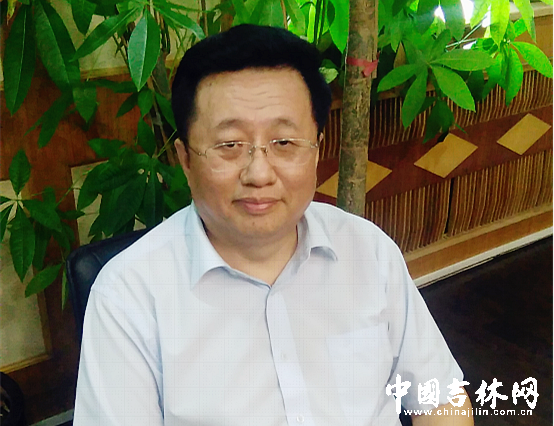 Bing Zheng, Executive Vice President, Jilin University. [Photo/chinajilin.com.cn]
Jilin businesspeople have all the characteristics of ordinary ones, such as diligence, honesty, stress on efficiency and profits, and kindness.
I generalize the spirit of Jilin merchants in four traits. First, they are patriotic, which can be proven by the history.
Jilin's business developed when the imperialist powers invaded China. The northeast China, where Jilin is located, bore the brunt of the Japanese attacks so many touching patriotic stories of Jilin merchants spread abroad, for example, in 1932 an army of militia volunteers took over the Dunhua county of Jilin and got financial support from the local chamber of commerce. Afterwards, eight principals of the chamber were killed by the Japanese because a traitor informed against them.
Second, they have entrepreneurship.
In the past, east of the northeast China was forest and the west was grassland with fewer inhabitants, so most enterprises started from scratch and went through a lot of adversity. Since the reform and opening-up, a great number of entrepreneurs have come and developed in Jilin, thus making important contributions to reviving the local economy and making the people wealthy. They have shown a pioneering spirit during the process and finally built a large group of business people with abilities, influences and famous brands. Third, they are aggressive and dare to make breakthroughs.
The Jilin businesspeople are bold and straightforward like people in the rest of northeast China. In Shenzhen, the number of Jilin entrepreneurs is among the largest, who set up numerous companies. Jilin businesspeople can be seen everywhere in China, especially in economically developed places, and even all around the world.
Finally, they are companionable and not exclusive at all. No matter what origins, accents and eating habits, people make friends easily with Jilin locals who always welcome exotic, new elements.
The first Jilin merchants' conference in July will arouse great feelings for their hometown among the businesspeople who may unite as an enterprise brand and fight together to revitalize the local economy.