Pass down the spirit of Jilin merchants and share it with the world
( ejilin.gov.cn )
2016-07-18
It is clearly understood Jilin merchants are defined as those who have founded a business within the province and have later expand it outside. In reviewing the history of Jilin merchants, they have created many industries and brands which are all imprinted by Jilin's culture.
The spirit of the Jilin merchants is a distinctive type of culture belonging to the province. It is a cultural heritage which enjoys a long history - a lot of Jilin locals once developed businesses in regions south of the Yangtze River or all parts of the world, while a great number of people from central China created their wealth in Jilin in the mid- and late-Qing Dynasties and the early Republic of China.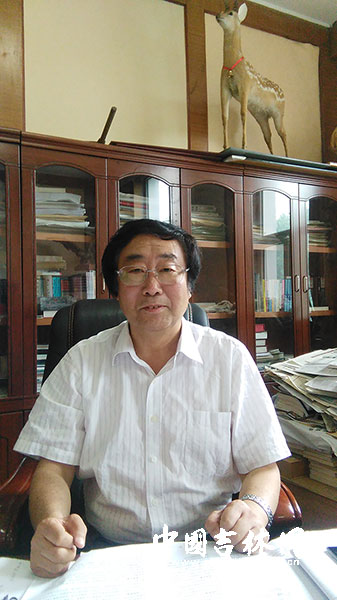 Cao Baoming, cultural scholar and deputy president of Jilin Federation of Literary and Art Circles. [Photo/chinajilin.com.cn]
Inheritance is an obvious trait of Jilin merchants. In every industry and enterprise, something, including techniques, is handed down from ancestors or from a master.
The culture is still alive today and has distinct regional features, so the mention of Jilin merchants reminds people of Jilin's forests, fishing, hunting and farming cultures.
The spirit of Jilin's business population can be summed up in four characteristics:
1. They respect customs and morals. No matter where they go, the first thing is to "do as the Romans do", and conform to traditional ethics including honesty to friends and innovation.
2. They can rise from adversity. Under disadvantageous circumstances, they survive, gain skills and eventually succeed.
3. They value heritage. No matter in what business, grain and oil processing or financial management, they delve into, there is a foundation for the Jilin business people to search for it and inherit.
4. They never stop aiming higher. Though they may achieve things which may be good enough in the eyes of others, the Jilin business people move towards a higher standard.