Manufacturing in Changchun takes the lead

2016-07-12
The manufacturing industry in Changchun, Jilin province played "the role of a pillar" in the first half of 2016,according to a meeting on the city's overall economic development reported by the Jilin Daily. In this time period, Changchun's manufacturing sector grew by 465.63 billion yuan ($ 69.6 billion) in a year-on-year increase of 6.3 percent, which drove the industrial growth of the province by 2.4 percentage points.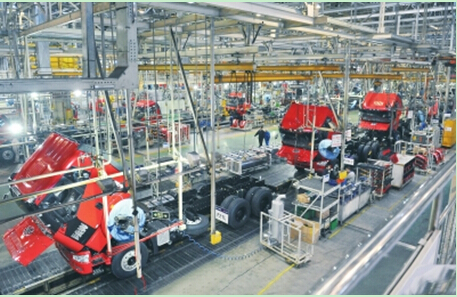 A photo of the heavy truck production line is taken inside the Changchun-based First Automobile Work Group. [Photo/Jilin Daily]
Surpassing Shenyang and Dalian in the neighboring Liaoning province, Changchun ranked in the top-10 in northeast China for its development of the manufacturing industry, the report said. Wang Jun, the municipal Party secretary of Changchun, said the city should take opportunities from both inside and outside – start from the city and look beyond to the whole country and, eventually, the world.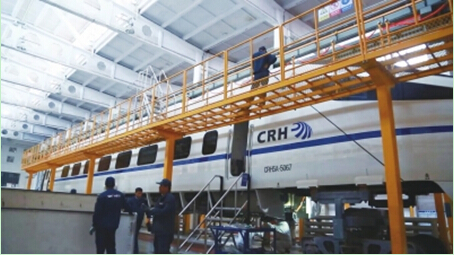 Workers repair a CRH carriage at the Changchun Railway Vehicles facilities CO.,LTD. [Photo/Jilin Daily]
"We should make good use of the 'Road and Belt' Initiative, as well as the Harbin and Changchun city cluster, to pursue better development," Wang said. The manufacturing industry serves as the foundation of the city.Its traditional competitive sectors -- including the automobiles, agricultural products and equipment manufacturing sectors -- earned a total value of 371.7 billion yuan ($55.6 billion) in the first six months of 2016 which is a 6.9 percent increase compared with the same period in 2015.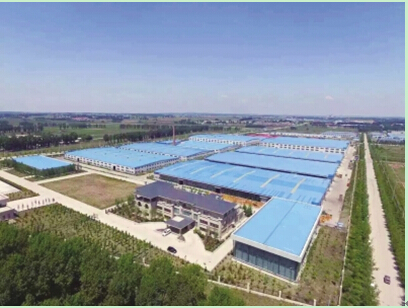 A photo of the Jilin Universal Machinery Industrial Park is taken from an aerial point of view. [Photo/Jilin Daily]
The rail transit and intelligent manufacturing sectors are also expected to be worth a total value of around 37 billion yuan ($5.5 billion), an annual growth of 17.5 percent.
In the first half of 2016, various sectors – including the advanced equipment manufacturing, medicine and new energy sectors – also maintained strong momentum in development, according to the report.