Jilin governor vows to cut overcapacity, boost growth
By He Yini ( China Daily )
2016-03-07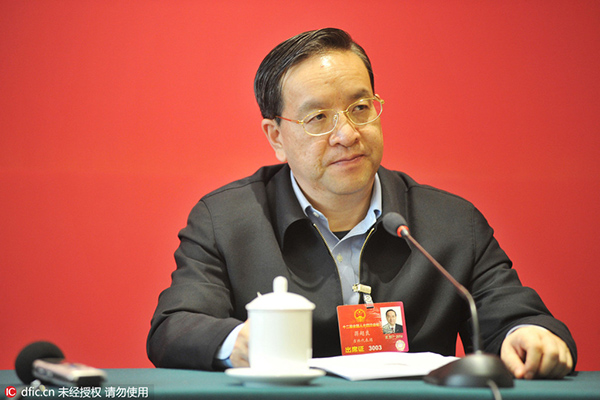 Jiang Chaoliang, an NPC deputy and governor of Jilin province. [Photo/IC]
China's northeastern Jilin province will step up efforts to cut overcapacity and phase out zombie companies in the next three years, as part of its efforts to carry out supply-side reforms to bolster growth during the 13th Five-Year Plan.
"Mismatch of demand and supply in certain sectors has been stalling the growth of Jilin, but we are determined to change the situation in about three years," said Jiang Chaoliang, an NPC deputy and governor of Jilin province, during the ongoing two sessions.
Excess and obsolete capacity in coal, steel and cement will be largely reduced, and new production in these areas will be strictly controlled, he said, adding for example that the province plans to cut its annual coal production almost by half - from 40 million tons to 25 million tons.
Long hailed as the country's pivotal industrial base, Jilin has been underpinned by automobile manufacturing, petrochemical production, and farm produce processing in past decades. But in recent years, the province has been trying to boost emerging industries including the modern service, aerospace, medicine, etc.
GDP growth in the province stood at 6.5 percent last year, and its value-added industrial output increased by 5.3 percent to reach 605 billion yuan ($92.7 billion) during the same period. The service sector contributed 37.4 percent to GDP last year, 1.2 percentage points higher than a year earlier.
"Meanwhile, zombie companies will be phased out," said Jiang. "We will not tolerate those companies who are insolvent and on life support by banks."
There is no need to worry about the job losses due to economic restructuring, though, he said. "We have already made action plans for their re-employment or retirement."
A tough process as it is, this will be a necessary step for Jilin to transform and develop in the next few years, and we have confidence to achieve our targets, he added.