NE China outdoor fashion show in the dead of winter
( ejilin.gov.cn )
2015-12-21
There were several dozen females braving the freezing cold, in Changchun, Jilin province, on Dec 20, to put on an outdoor fashion show by modeling cheongsams, the classical tight-fitting high-necked dress and strolling in the snow.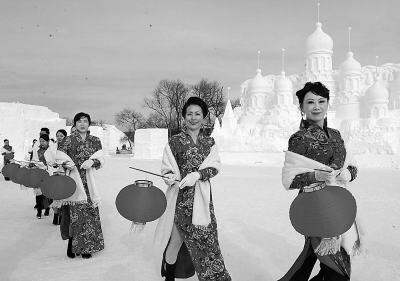 Models in traditional cheongsam posing with red lanterns. [Photo provided to ejilin.gov.cn]
The show had a snow-sculpture setting and a video crew, with the organizer, Luan Liping, explaining that they will use the video and beauties to spread the cheongsam's popularity and for beautifying Jilin's already lovely snowy scenery.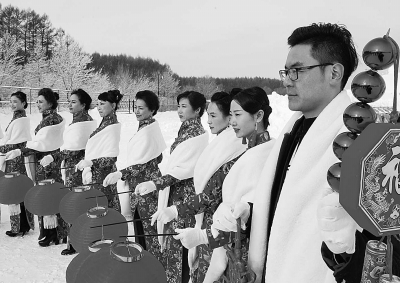 A man in Tang-style suit joins the sea of classical dresses. [Photo provided to ejilin.gov.cn