Peony exhibit delights NE China
( ejilin.gov.cn )
2015-05-22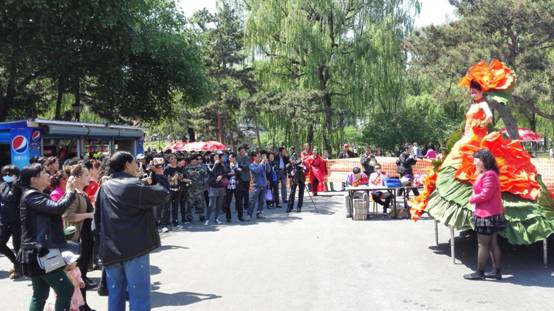 Photographing the "peony fairy", in Changchun, on May 20. [Photo by Liu Xiao/provided to China Daily]
A peony garden in the city of Changchun, Jilin province has been in full bloom for this year's exhibition that opened on May 20, with a crowd of people flooding in.
And to make sure that the visitors all have a good experience and can enjoy the view, protect the ecology and environment, and have a civilized tour during the 7-day event, the administrators have asked a group of volunteers to ensure services in every part of the garden, who even include some experienced people from the local Baihe Elderly Volunteers Association, for example, Jiang Chunli, who is 101 years of age, or Wang Min, at 100, both ready to volunteer to guard the flowers.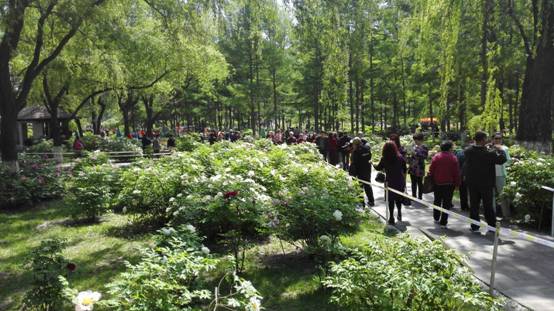 Visitors thread their way through the peony garden, on May 20. [Photo by Liu Xiao/provided to China Daily]
The garden established in 1998 and holds a number of rare species, and more than 10,000 peonies in all, making it the Northeast's largest peony garden.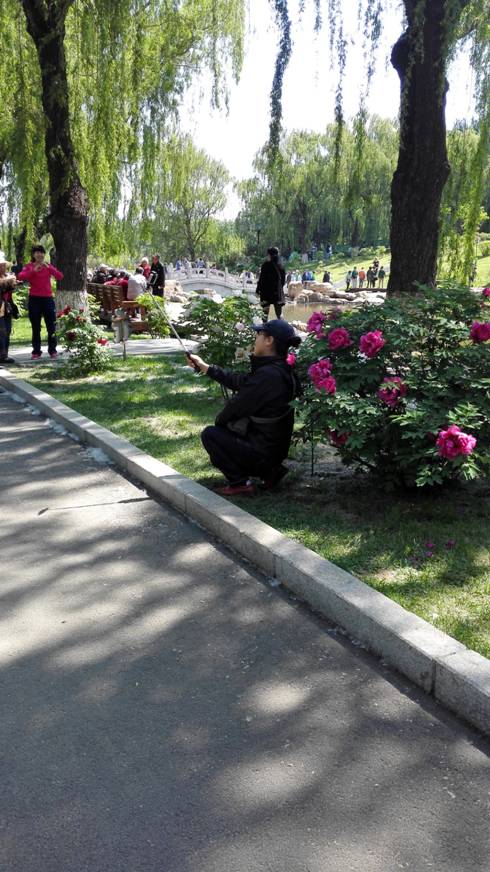 Taking photos with the peony blossoms on May 20. [Photo by Liu Xiao/provided to China Daily]
It also contains a special peony type, designated the "Northeast China Peony" by the country in 2011. Each year the park sees an average of 1 million visitors.