Changchun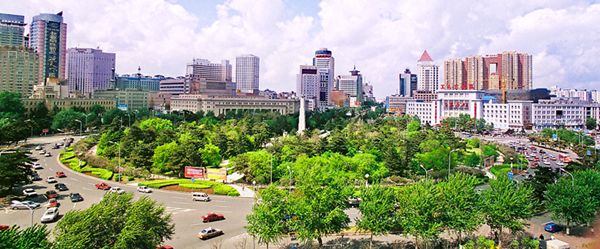 Renmin Square in Changchun, Jilin province
Changchun sits in central Jilin province and is the capital city of Jilin, as well as a political, economic, cultural and transportation center. It covers an area of 20,604 square kilometers and is home to a total population of 7.67 million. The city has six districts, three county-level cities, one county and four development zones.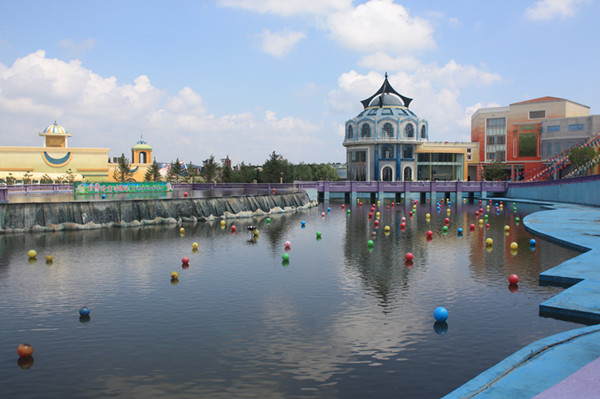 Changchun Movie Wonderland
The city was named a national civilized city, a national sanitary city, a national garden city, a national model in landscaping, a model in living environment, one of the happiest cities, and one of the most humane cities.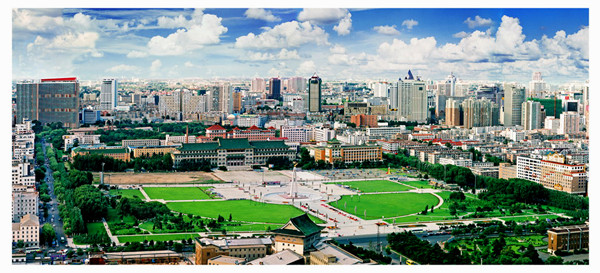 Culture Square in Changchun, Jilin province
The city is known for its auto, film and green food industries, as well as forests, science, education, culture and sculptures. It's a cradle of China's automobile and film industries. Changchun has focused on transportation equipment manufacturing and is striving to build a world-class auto research, development, production and sales base and a world-class railway vehicle production base. The city is located in the world-famous golden corn belt and is China's famous commodity grain base.
Changchun abounds in science, technology and education resources, and is home to 27 universities, 96 scientific research and technology development institutes, and 12 national key labs. It's a national optoelectronic information industry base and a national biomedical industry base. The city has a distinctive ice and snow culture, and has successfully hosted the 6th Asian Winter Games and the 12th National Winter Games, as well as the Vasaloppet. It was one of the first national tourist cities, and has 13 A-level scenic spots, including two ranked AAAAA and four ranked AAAA.