Triangle Dragon Crater Lake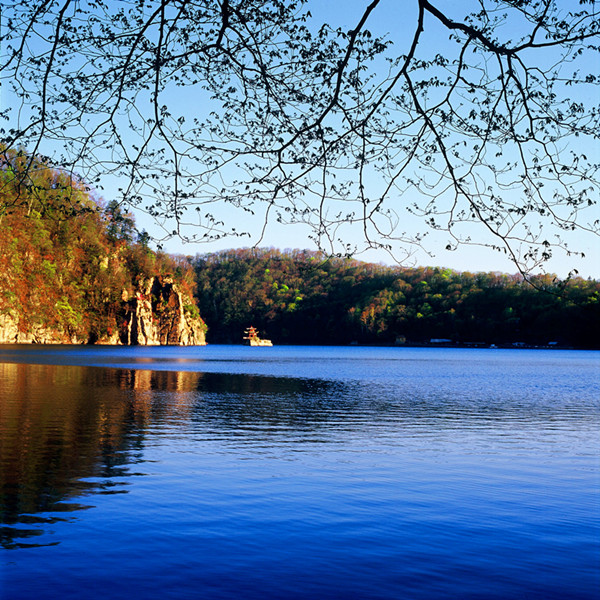 Triangle Dragon Crater Lake, on 833-meter-tall Longgang Mountain, in Huinan county, Jilin province, covers a 50-hectare area and holds 10 million cubic meters of water, with the deepest spot going down 104 meters. The lake is triangular in shape and scientists explain that it is a crater lake that came into being after a volcanic eruption 200,000 years ago. It is one of the gateways to the Changbai Mountains and has long been known for its scenic beauty and is part of China's second largest volcanic cluster.
The area holds many legends about the lake and its mountains, which are like a coiled dragon, while the lake is like a jade mirror that is especially beautiful when the maple leaves are like a flame. Spring water trickles down to the lake where the scenery changes with every season and, in the morning, is different from what it is in the evening, making it very charming.