Industrial bases to be revitalized
By Li Fusheng ( China Daily )
2014-04-23
China's northeastern province of Jilin is making innovation a top priority in its development blueprint, said its top political leader Wang Rulin.
Innovation can help boost development, solve problems and improve competitiveness, said Wang when he visited companies and research institutes in the provincial capital, Changchun, earlier this month.
"That is why we should focus on innovation in the new round of efforts to revitalize the old industrial bases in Northeast China. And this way we can quicken our steps and build a modern pattern for Jilin's development," said Wang.
To encourage innovation, the provincial government started a series of policies to offer "unprecedented, generous" financial and human resources support, according to local officials.
Local authorities are also scaling up their investment in research and development, with the figure reaching 600 million yuan in 2013, 150 million yuan up from the previous year.
Besides innovation, the government endeavors to boost private business in an effort to create a balanced economic landscape.
By facilitating business registration and other measures, private entrepreneurship is gaining momentum in the province.
Official statistics show private companies in Jilin had combined revenue of 40 billion yuan in this year's first two months, up nearly 15 percent from the same period last year.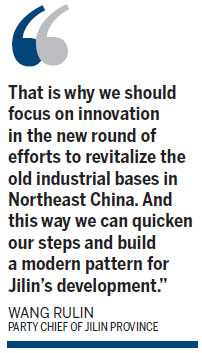 Ecological protection, opening up and work safety are also highlighted in the province' development strategy, said local officials.
The province boasts fertile land and abundant forests but local authorities are banning land-for-investment deals.
The government has legislated land protection and grain production is becoming an important criterion in assessing a local official's performance. Programs to phase off logging in the Changbai Mountains and to recover wetlands and pastures in western parts of the province have also started, according to the government.
As the inland province pursues its dream of opening up, its Changjitu project is helping make the dream come true.
The project's 70,000-square-kilometer economic zone covers Yanbian Korean autonomous prefecture and parts of Changchun and Jilin, two major cities in the province.
The zone offers the biggest opportunity to fuel the province's economic and social development since China launched its reform and opening up policy in the late 1970s, officials said.
The zone's GDP reached 671.2 billion yuan in 2012, accounting for 56.3 percent of the province's total. This was an increase of 38.3 percent from 2009 when the State Council gave the nod to establish the zone.
According to the blueprint plans, the economic zone will further open up and improve its economic clout by 2015 and grow into an important economic engine in Northeast China by 2020.
Though eager to promote economic development, the provincial government has made safety a top priority in the wake of accidents in 2013.
Local authorities have strengthened accountability systems and made safety a crucial criterion in assessing a local official's performance.
Thanks to those efforts, the province has seen steady economic development in 2014, said local officials.
lifusheng@chinadaily.com.cn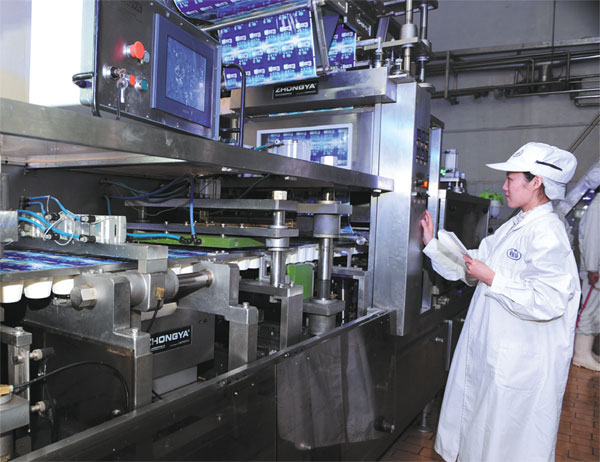 A technician working on a production line in a food processing company in the high-tech zone.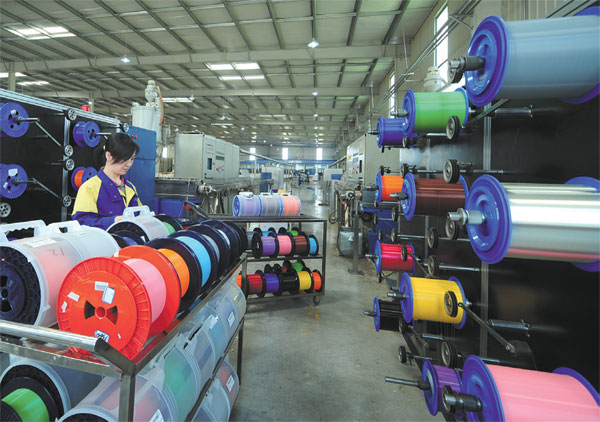 An employee in a workshop producing new materials. As well as efforts to develop new materials and new energy, facilities to develop optoelectronics, agriculture and bio-medicine, were also built in the Changchun National High-tech Industrial Development Zone.
(China Daily 04/23/2014 page7)