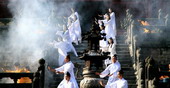 Wudang Boxing, which originated from Wudang Mountain, is as well-known in home and abroad as the mountain's natural scenery and majestic ancient buildings.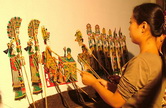 Shadow play tells a story by moving a few flat puppets behind a white screen accompanied by some music.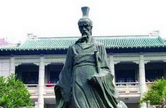 The festival is best known for its dragon-boat races, especially in the southern provinces where there are many rivers and lakes.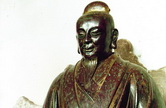 A legendary culture hero, Zhang Sanfeng is credited by modern practitioners as having originated the concepts of neijia; soft, internal martial arts, specifically Tai Chi Chuan.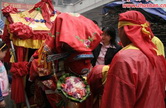 In the olden times, marriages were arranged by parents. Children complied with "dictates of parents and words of matchmakers" and followed the hierarchy strictly.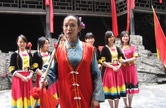 The Tujia ethnic group lives in compact communities that are mountainous and rich in products. They attract tourists at home and abroad with magnificent natural sceneries and folk customs.