BEIJING — China held a ceremony to award individuals and groups for their outstanding work in fighting against Ebola both at home and in African countries on Nov 25.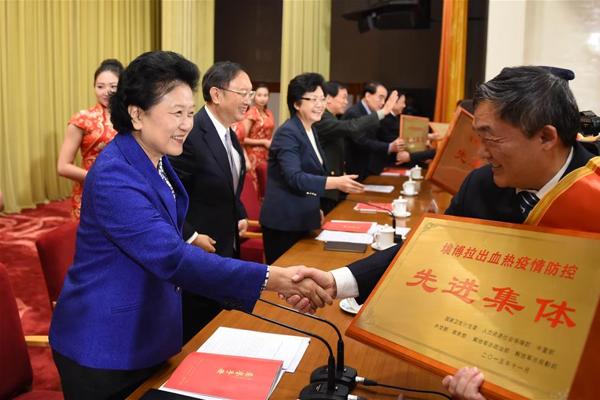 A total of 280 individuals and 60 groups were awarded at the ceremony on Nov 26, with six representatives giving speeches at the event.
Fighting the Ebola epidemic had been a huge test for China's ability to respond to health emergencies. The country's performance has displayed the nation's good virtue, Vice-Premier Liu Yandong said at the ceremony.
China has delivered more than 750 million yuan ($117 million) worth of humanitarian aid and sent hundreds of medical workers to the front line in Ebola-stricken West Africa after the outbreak of the deadly virus last year.