Li Bin, minister of the National Health and Family Planning Commission (NHFPC) met with Australian health minister Susan Ley in Beijing on November 17 to discuss Sino-Australian health cooperation.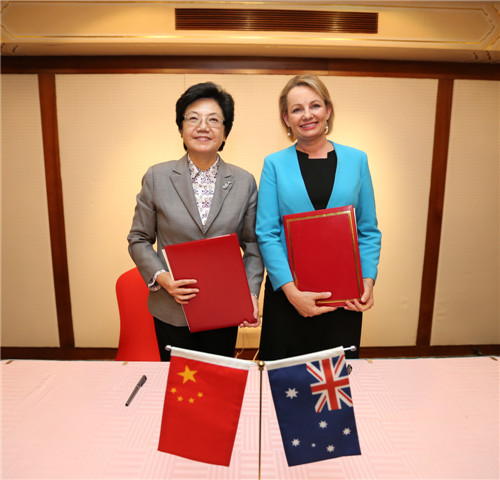 Li praised the achievements of Sino-Australian cooperation and said that China 's "Healthy China",strategy hopes to cope with rapid urbanization and population aging. "China and Australia should cooperate more in chronic and infectious diseases prevention and control, informatization, cost control and general training, making health a highlight of our relationship," Li said.
Ley thought that Australia and China face many similar challenges in heath. She hoped that Australia can strengthen cooperation with China and invited Li Bin to visit Australia.
The two sides signed a Memorandum of Understanding on Health Cooperation and Sino-Australian health cooperation plan (2015-18). They also reached consensus on health system innovation, disease prevention and drug policy.
Ley was invited by Li Bin. During her stay in China, she also visited Chinese Center for Disease Control and Prevention and Peking University First Hospital.