The minister of China's National Health and Family Planning Commission (NHFPC) has stated that China is willing to cooperate with Cambodia more in medical and healthcare reforms, including inviting Cambodian health personnel to come to China for advanced studies and training.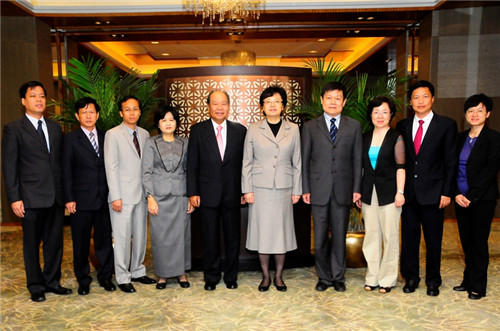 Li Bin, who made the remark in a meeting with Mam Bunheng, Cambodia's health minister, in Beijing, on May 25, then went on to say, "The Sino-Cambodian intergovernmental coordinating committee, set up in 2013, has seen many new chances for the two countries to cooperate in the health sector."
Li then explained, "China and Cambodia can sign a new health cooperation agreement for further collaboration."
Mam Bunheng thanked China for its help in contagious disease controls and in developing a health system and said he hopes both countries can cooperate more in diseases control, community-level healthcare, maternal and children care and hospital management.
The NHFPC invited Mam Bunheng to China for a visit May 24-28, where he and his delegation can visit the Center for Disease Prevention and Control, Beijing medical institutes and Shanghai.