By this June, visitors to the Guniujiang scenic area in Shitai county, Huangshan city, will be able to try their hand at diving. A small tour train crossing the forest will also be introduced by December 2015. Tourists can then expect to be able to appreciate the beautiful forest from water, ground, and air.
Guniujiang scenic area is a comprehensive nature reserve, and it is also known as "the last piece of virgin forest in the East China area". The 1727.6-meter main peak of the area is a westward extension of Huangshan Mountain, and was consequently known as the "western Huangshang Mountain" in ancient times. Now, the Longmen area of Guniujiang has been opened up. Tourists can appreciate views of an ancient village, a valley and a waterfall here.
The Longmen area boasts very clear waters and tourists had expressed their wish to go diving here. After careful selection, a diving club chose the Guniujiang tourist attraction to develop a diving project. Every day starting from June, a maximum of 40 people will be able to enjoy an underwater experience in the virgin forest.
By the end of 2015, the Shuanglong Valley tourist area will be open, and so will the small tourist train which will run across the two areas. The train will be operating on a 10-meter high, 3.4 kilometer-long suspended track, and so passengers will be able to appreciate the beautiful scenery from the air. If tourists want to take photos, they can even ask the driver to halt the train.
Tips for travelers
How to get there:
Drive from Hefei city, leave the Hefei-Anqing highway at Chizhou Yinhui station, and then drive onto the provincial highway S325. After entering Shitai county, transfer to local buses.
What to try:
Farm stays; Yanjia ancient village, Longmen pond, the four-fold waterfall, Yuanyang pond, and Qingren Valley. The Shitai bouilli, Shitai snail chicken, and a number of wild potted herbs.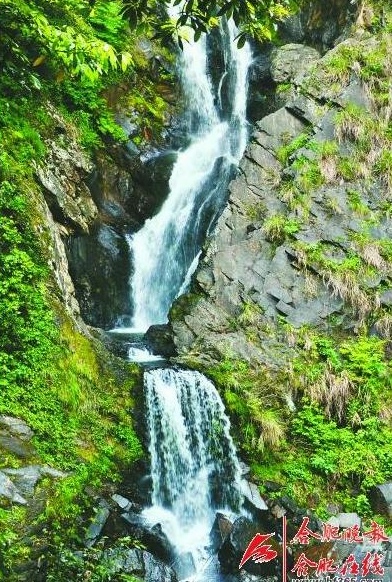 Guniujiang scenic area