Food insider: 10 things to know about bluefin tuna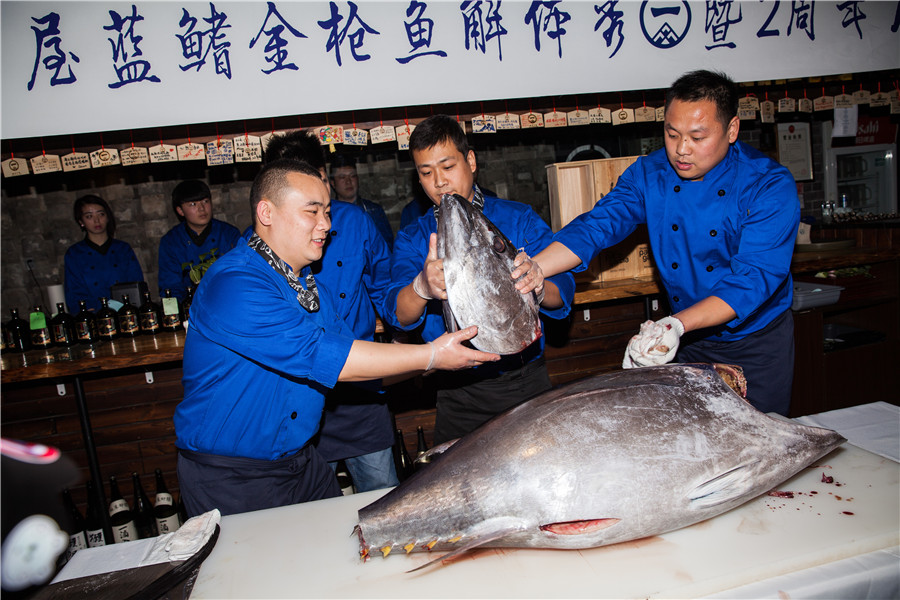 Chefs slice up the 60kg bluefin tuna on spot at Moto in Beijing on Dec 6, 2016. [Photo provided to chinadaily.com.cn]
Sushi has become a staple in nearly every Japanese
restaurant
in China, yet most of us don't know much about the fish behind the sushi or sashimi we put in our mouths.
During the recent two year anniversary of Moto, the Japanese restaurant along the Liangma River in Beijing, chefs sliced up a 60kg (132lb) bluefin tuna on the spot. So we took a chance to learn about the gaint fish from head to tail, and how it arrived to Chinese customers' plates from the Japan sea.
The following are some quick facts we put together for you to better understand your tuna.