Baijiu storage facility lifts spirits of poverty-stricken families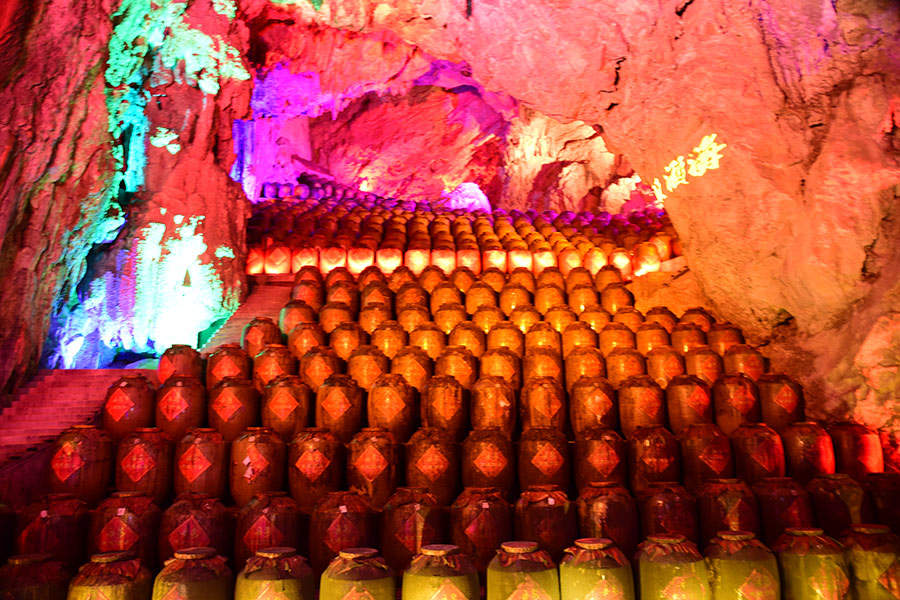 A view of Chinese spirits stored in Dongtianjiuhai, a famous baijiu storage cave, in Nandan, South China's Guangxi Zhuang autonomous region, on Dec 3, 2016. [Photo by Xiang Yanan/chinadaily.com.cn]
Even the most insensitive nose can smell the aroma of baijiu, or Chinese liquor, in front of Dongtianjiuhai, a famous baijiu storage cave in Nandan, South China's Guangxi Zhuang autonomous region.
Affiliated to Guangxi Danquan Liquor Co, the cave, established in 2014, is believed to be the largest baijiu storage base in Guangxi. The three-kilometer-long cave, with an area of 133,000 square kilometers, has the capacity of storing 50,000 tons of baijiu.
What is remarkable is that the cave features typical karst landform. With lights installed at every corner, the cave showcases a gorgeous and fantasy-like scenery, making it a scenic spot that attracts many visitors.