French fashion brand gets Beijing show at embassy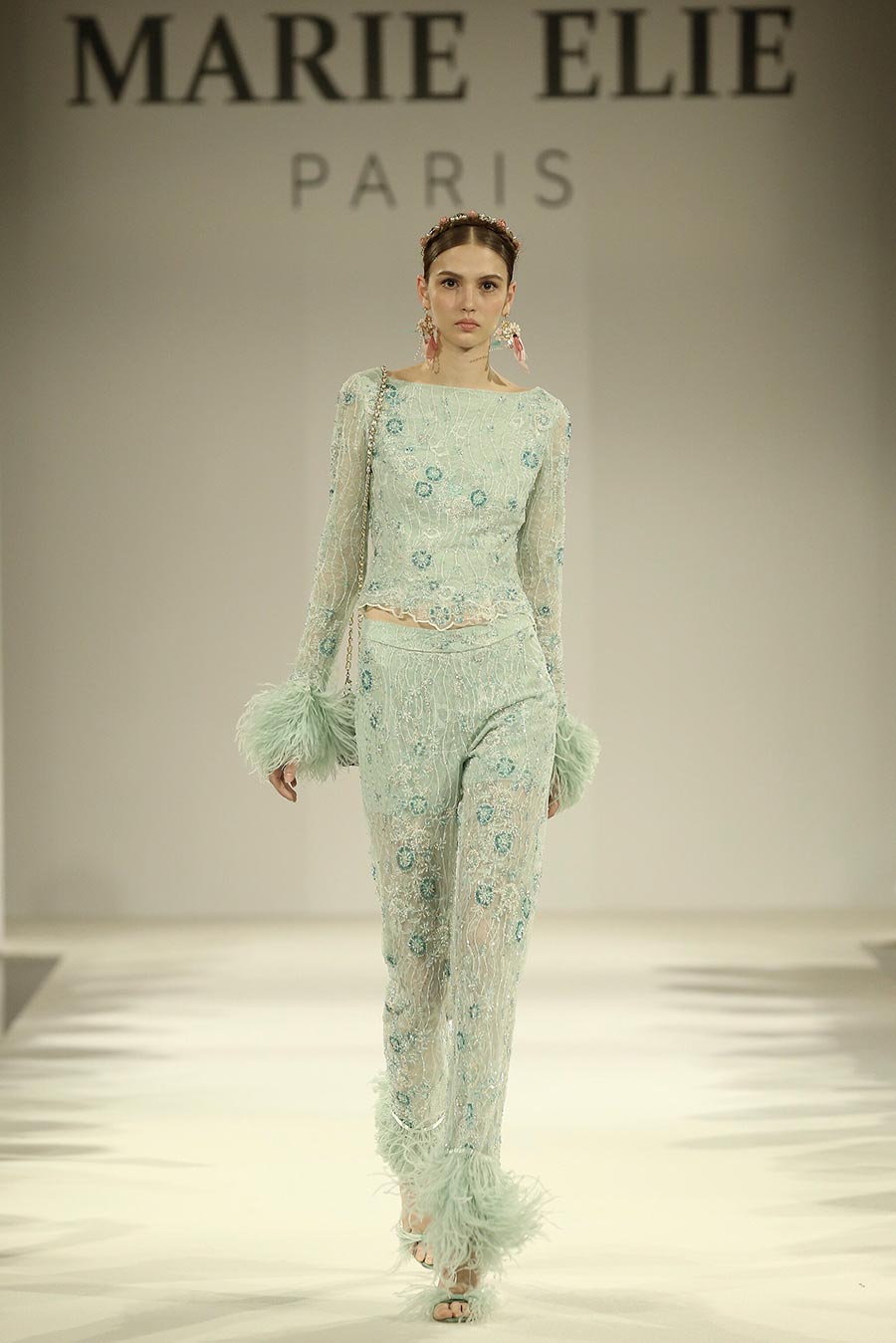 A model presents a creation by Marie Elie. [Photo provided to China Daily]
French fashion brand Marie Elie made its China debut with a fashion show in the French embassy in Beijing on May 4. The show featured the 2017 spring/summer collection that includes evening dresses, casual wear and menswear. Themed "Paris to Beijing", the collection also incorporated Asian elements.
The collection is about a dream girl in a fairy tale with a touch of couture, says Jean Luc Amsler, designer of the brand.
"The Chinese market is the future for a lot of brands and we are no exception," he says.
The brand is also going to launch accessories and leather goods by the end of this year and perfume next year, he adds.
The collaboration with Marie Elie has been very constructive and interesting, says Amanda Galsworthy, wife of the French ambassador to China.
"They are classical but refreshing and youthful. And they appeal to the Chinese taste because they like romantic style," says Galsworthy.
The embassy will continue to be a bridge between Chinese and French cultures: Designer Mao Jihong will show his collection in the embassy later this month, Galsworthy says.