Wu Guanzhong's works go under the hammer in December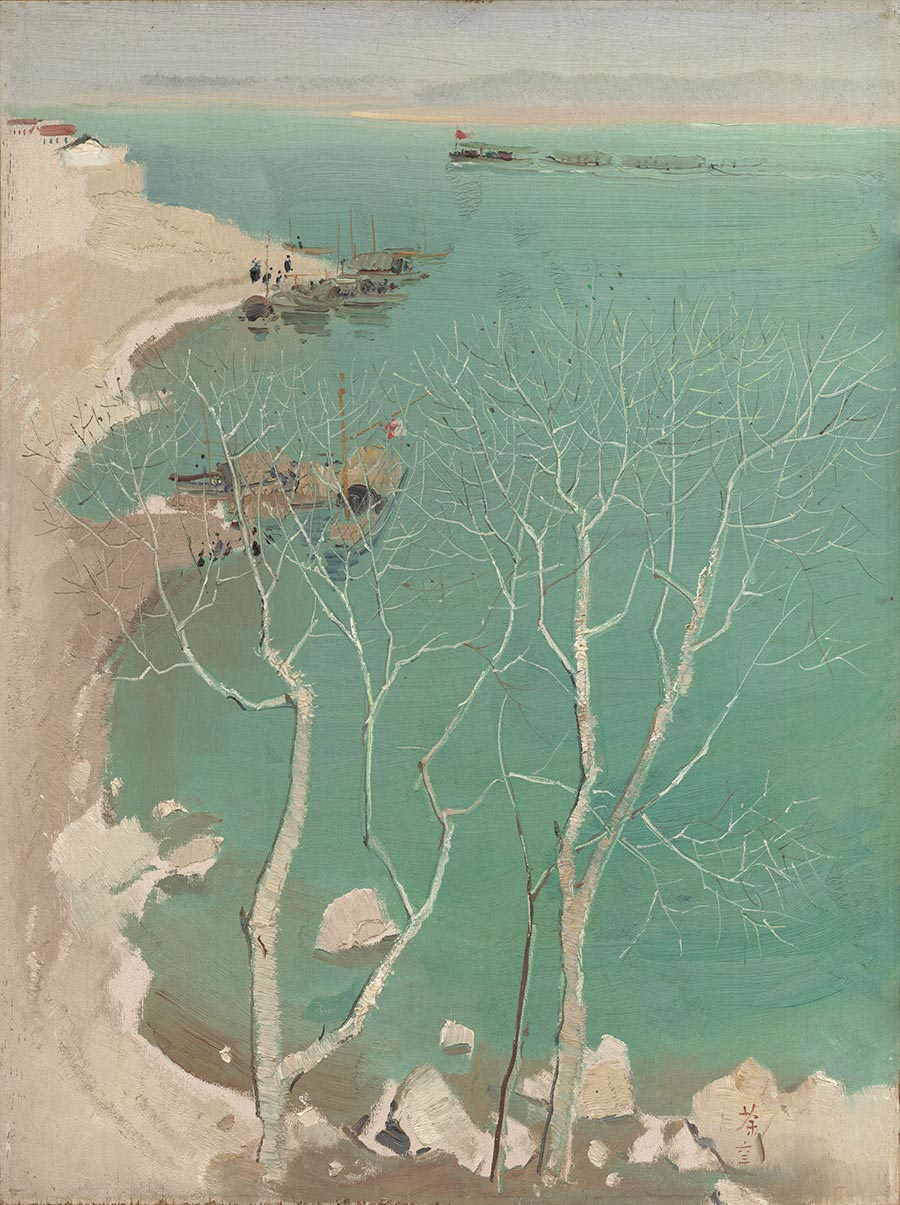 Wu Guanzhong, Along the Fuchun River. [Photo provided to China Daily]
The beauty of the area along the Fuchun River, in central Zhejiang province of East China, has been the subject of many artists, the best known of them being the 14th-century ink painting Dwelling on the Fuchun Mountain.
The landscape also thrilled master painter Wu Guanzhong (1919-2010) when he traveled there for sketching in 1963.
He produced an oil work titled Along the Fuchun River. It depicts a poetic scene of early spring, in which Wu composed a symphony of colors: the greenish blue of the water, the gray tones of tree branches and rocks and the white shade of the river bank achieve a harmonious contrast.
Along the Fuchun River will be a highlight of a Beijing auction in mid December.
It is one of the five oil and ink paintings of Wu which will be sold by Poly International Auction at a sale of modern and contemporary Chinese art.
Another oil work of Wu to be auctioned is Magpie. Wu was inspired by the composition of Song Dynasty (960-1279) paintings to produce this work in 1972. He lent a poetic touch to the common rural landscape.
The sale will also feature other Chinese modern artists, including Lin Fengmian and Wu Dayu.
Chinese-French painter San Yu (1901-66)'s oil painting, Horse, will also go under the hammer. In a simple composition, the artist drew a white horse which bends one of its fore legs for a rest, against a black backdrop. It shows the loneliness and insignificance that San felt about himself in the extensiveness of the world.