Gold and wood insects fly in Beijing's museum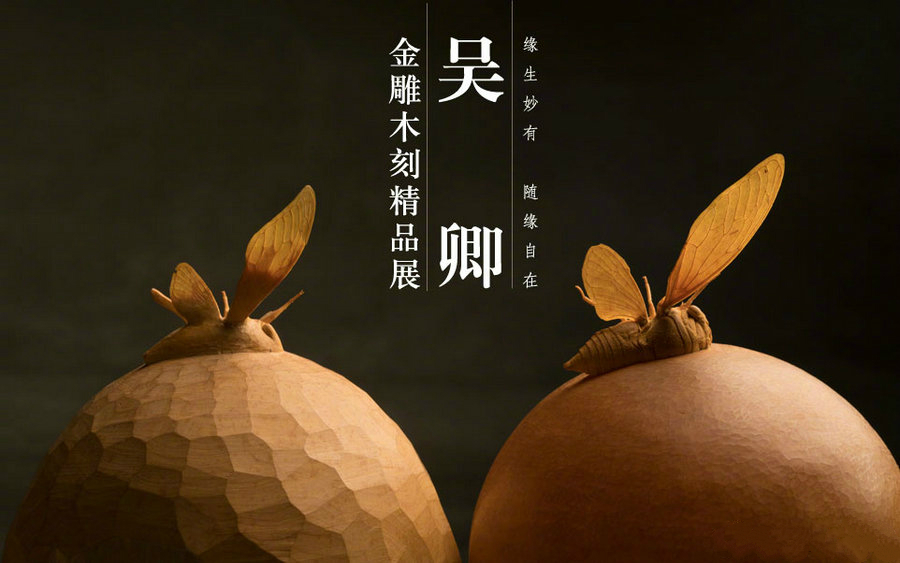 Poster for Wu Ching's solo exhibition at the National Museum of China. [Photo/official weibo account of the National Museum of China]
Veteran sculptor Wu Ching, 61, from Taiwan, has introduced his sparkling gold and wood works to Beijing.
Finely carved insects, little animals and plants, shining with the beauty of gold, are Wu's artistic interpretations of the circle of life. Setting his mind on gold and wood carving at the age of 22, Wu has tried to create artworks out of pure love for his craft.
"I won't do works that have been done by others. I am doing the things that only existed in many people's imagination," Wu said.
The success of his wooden ant exhibition in Taiwan in 1983 proved his talent and creativity.
At the National Museum of China, the exhibition features Wu's ant, Zen, nature, and life and death series.  It will run until April 29.