Ruins of ancient luxury baths found in NW China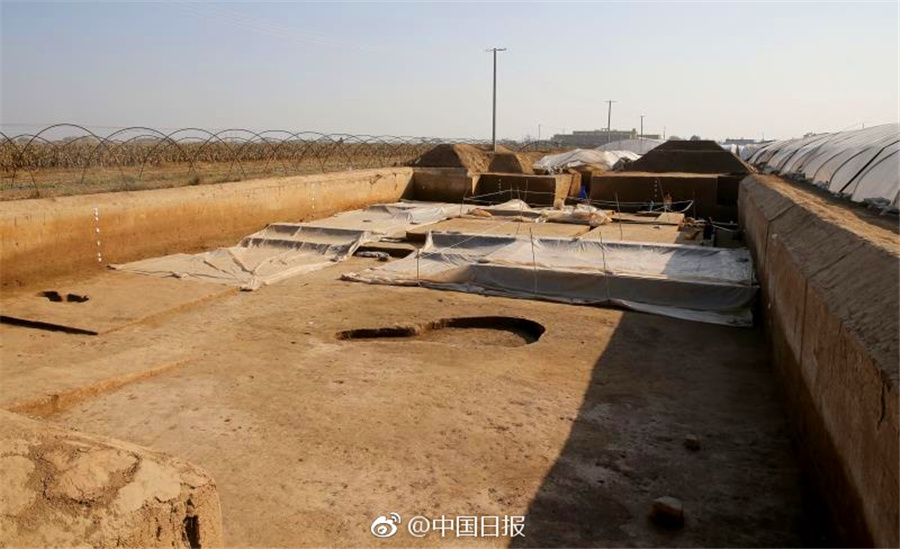 A photo taken on Nov 8, 2017 shows the ruins of ancient luxury baths found in Xi'an, capital of Northwest China's Shaanxi province. [Photo/ Weibo account of China Daily]
Ruins of three ancient luxury baths have been discovered recently in Xi'an, capital of Northwest China's Shaanxi province.
According to the local heritage department, these ruins, which can be dated back 2,300 years, were discovered by a team at an archeological site at the ancient city of Yueyang.
Yueyang was a former capital of the Qin State during the Warring States Period (475-221 BC) and it is now located at the Yanliang district of Xi'an.
Liu Rui, a researcher from the archeological team, said judging from the existing ruins the baths must have been built using beautiful tiles and bricks, with sewage outflows.
The shape, structure and size of the baths were very similar to those in the imperial palace of Xianyang, capital of the Qin State, Liu said. Qin moved the capital from Yueyang to Xianyang after Shang Yang's political reform, which later made Qin the most powerful state during the Warring States Period.
Archeologists concluded these baths might have been used by the king of the Qin State and they could be the earliest bathing facilities discovered in China.