Restorer revives thousands of ancient books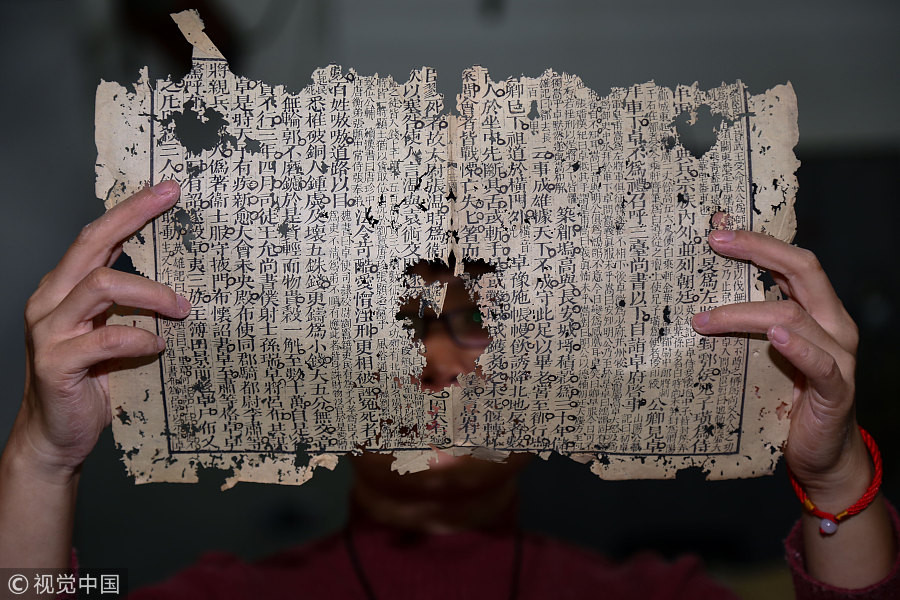 Gao Huiyun, a restorer, shows a page from a damaged ancient book at her studio in Hebei Academy of Fine Arts. [Photo/VCG]
In China, ancient books are an important part of the cultural heritage. However, it has been reported recently that one-third of these books have been damaged either by sunshine or moisture or eaten by rats or worms.
Therefore, professional ancient book restorers, people who have expertise in ancient Chinese language, history, biology and special techniques in mending the books, face a daunting task in the country.
Gao Huiyun, an instructor from Hebei Academy of Fine Arts, has been restoring ancient books since 2006.
Her magical hands have given a new life to about 7,000 moth-eaten, moldy, damaged books.