Seniors' Day around the world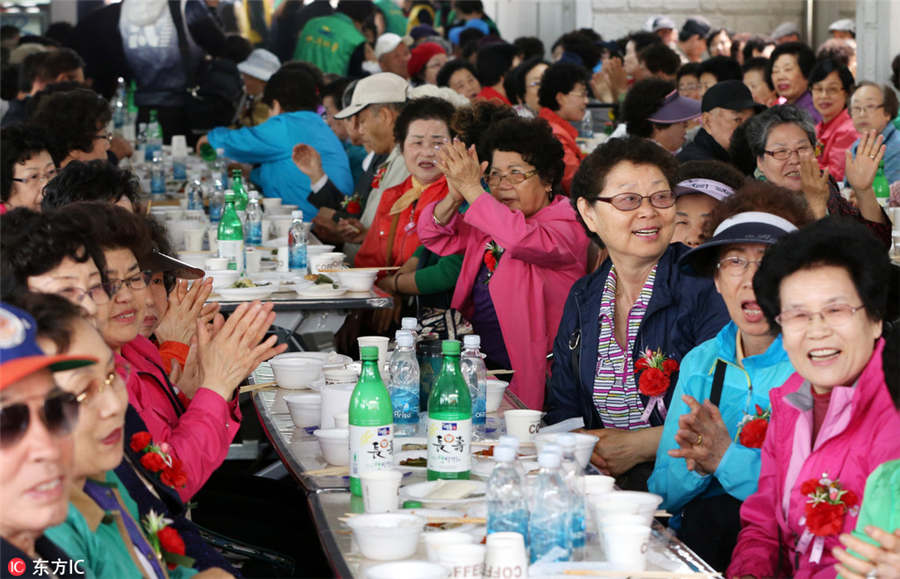 A banquet is held to celebrate the Mothers' Day in Souel, the Republic of Korea, May 7, 2013. [Photo/IC]
The Republic of Korea:
ROK established May 8 as its Mothers' Day in 1956, and then the day was made into Parents' Day in 1973. It's a major festival in the country.
On this day, children always make greeting cards and prepare flowers and gifts for their parents. Children also salute their parents in a traditional manner during visits and then present the flowers and gifts. After that, they will sit with their parents for a talk.