Images present world through young photographers' eyes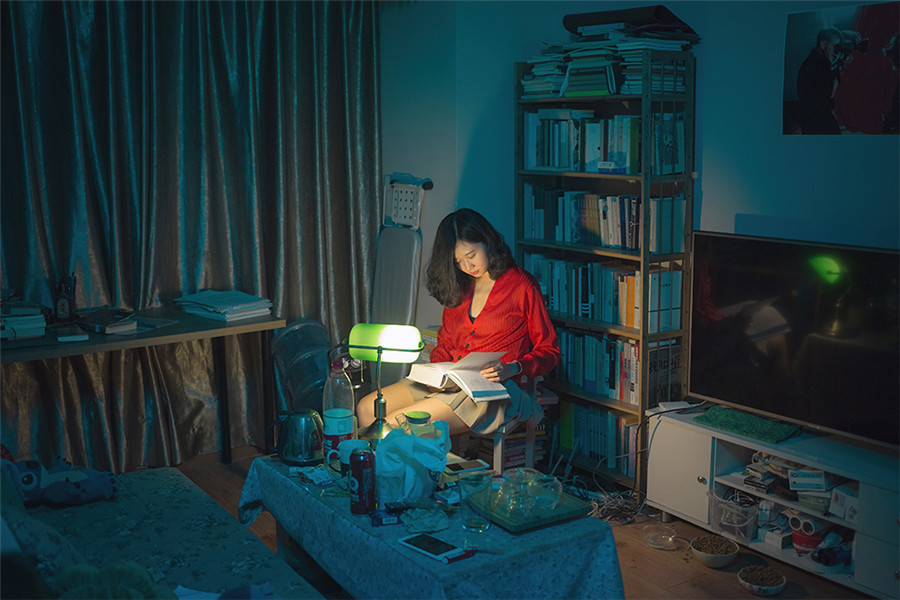 This photo is selected from a set of photographic works named 1990, created by Zhang Jingran. [Photo provided by photoint.net]
An exhibition showing selected photographic works from "Daily: Images of Heart" was held at the China Millennium Monument in Beijing on Oct 17, 2017.
The "Daily" series of photographic exhibitions for Chinese and foreign youth photographers was launched by photoint.net of the China Photographers' Association, in 2015.
In 2017, with the theme of "Images of Heart", the organizer has received more than 800 sets of photographic works created by young photographers from around, and only 20 photographers made it into the final round.
The works on show were distinct in terms of genre, style and shooting method. Some of them are documentary, and some are more conceptual. They represented some major trends of the young photographers' creation nowadays and reflected an aspect of their spirits and thoughts in the contemporary society.
It is worth mentioning that most of the works from the "Daily" series of exhibits are presented through dynamic video. Each static photo presented in the dynamic video makes viewers go beyond the scope of pure visual experiences, because adding auditory elements can enrich their perception of the works.
The activity is also a part of Photo Beijing 2017, which opened at the China Millennium Monument in Beijing on Oct 12 and will run until Oct 22.