Cute carved artifacts on display in E China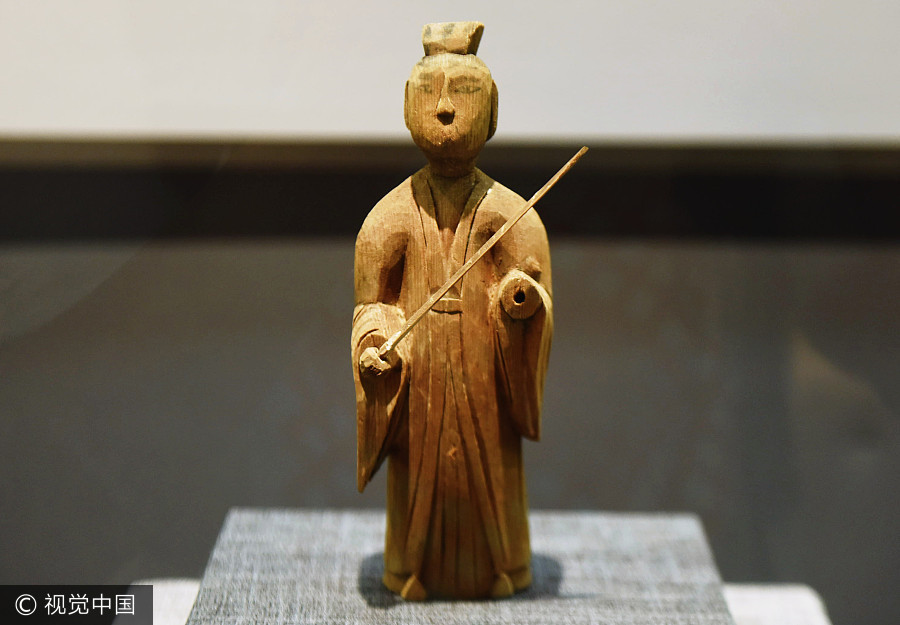 A warrior figurine wood carving from the Song Dynasty (960-1279) is on display in Hangzhou, on Aug 1. [Photo/VCG]
An exhibition themed on Yangzhou carvings opened at Southern Song Dynasty Guan Kiln Museum in Hangzhou, capital of East China's Zhejiang province, on Aug 1, 2017.
The exhibit showcases more than 78 sets of carved artifacts, including kernel, jade and wood carving.
Since ancient times, Yangzhou was famous for its eight craft-carving types: wood, bamboo, stone, brick, ivory, porcelain, paper and lacquer work.
The exhibition will last for three months.