Tokens from the Past: Roaming in the realm of history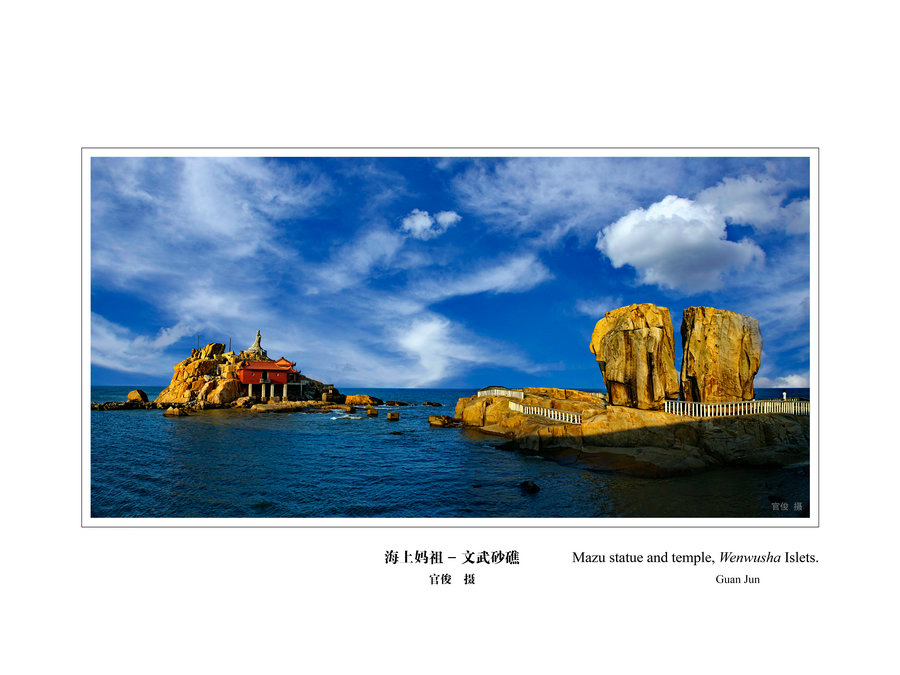 Mazu statue and temple, Wenwusha Islets, by Guan Jun. [Photo/Chinaculture.org]
More than 2000 years ago, the talented and courageous people of Eurasia explored and opened up several land and sea routes that linked the major civilizations of Asia, Europe and Africa, which are collectively called the Silk Road by later generations.
For thousands of years, the Silk Road Spirit - "peace and cooperation, openness and inclusiveness, mutual learning and mutual benefit" - has been passed from generation to generation.
Like a beautiful ribbon, the Silk Road linked the civilizations of the East and the West closely, which promoted the thought and cultural exchanges between each other, contributed greatly to the prosperity and development of the countries along the Silk Road and played a very important role in advancing globalization and the diverse development of human cultures. Its tolerance and openness sets a shining example for later generations.