Five traditional Inner Mongolian dances and their history
Inner Mongolian people love dancing and singing and have created many kinds of dances. As an important cultural heritage, these dances are famous for their vigorous body movements or sacred religious meaning.
Learn more about five traditional Inner Mongolian dances that are still performed by local people.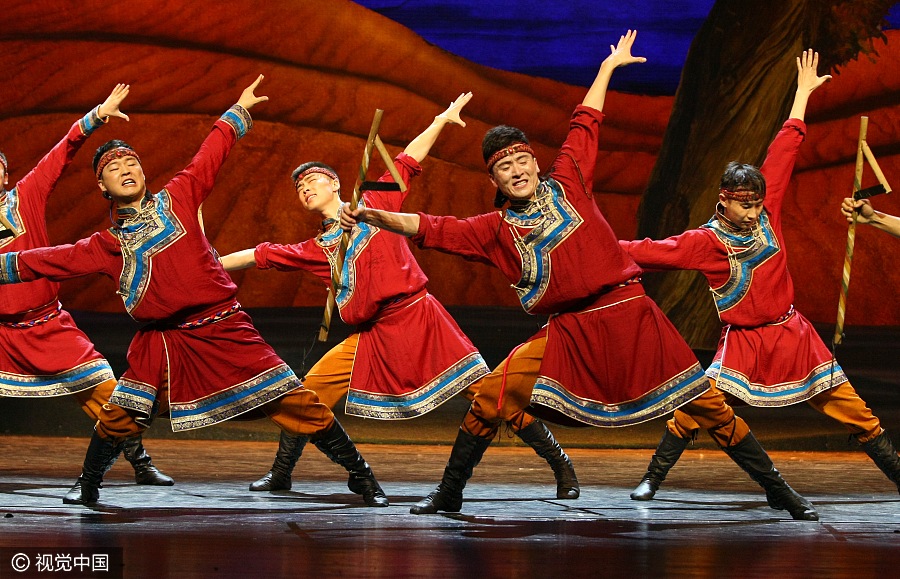 Traditional Inner Mongolian dance. [Photo/VCG]
Andai dance
Andai dance originated from the south of Horqin Grassland as a religious dance.
It was used to pray to the gods and cure sicknesses. People would perform this dance to ask for blessings from the gods, prevent disease, and keep away bad luck. Over time, the dance gradually became used for entertainment.