Home / Culture / Film and TV
Catch glimpses of TV series 'The Starry Night, The Starry Sea'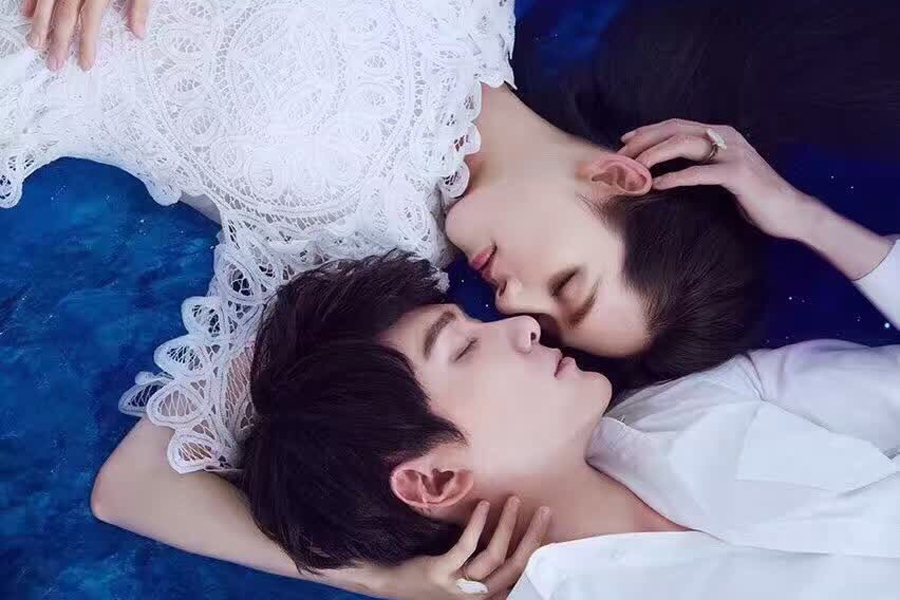 A romantic posture of Wu Julan (bottom) and Shen Luo. [Photo/Official weibo account of The Starry Night, The Starry Sea]
Adapted from Chinese writer Tong Hua's novel of The Starry Night, The Starry Sea, a brand new TV series of the same name has aroused interest on the internet due to its beautiful TV scenes.
The TV drama mainly tells a romantic fairytale between a young lady Shen Luo and a fish-turned-man Wu Julan. After their love experienced ups and downs, the two started to truly accept each other.
Directed by Wei Hantao, Bea Hayden and Feng Shaofeng star in the drama.