People cozy up in Suzhou bookstore with pottery concert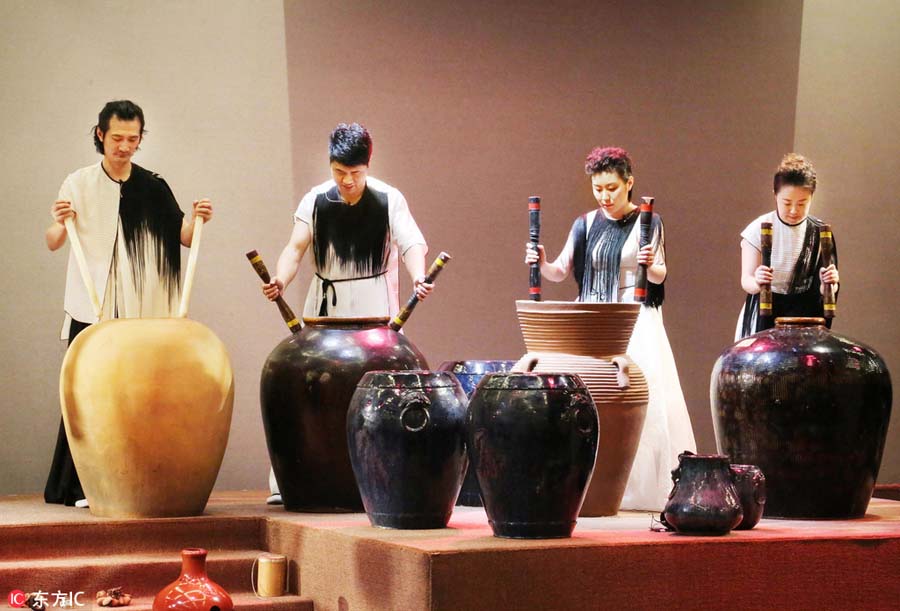 Performers create melodies using pottery jars in Suzhou, East China's Jiangsu province, Jan 21, 2017. [Photo/IC]
A unique concert was staged in the Eastern Chinese city of Suzhou on Saturday using pottery containers as musical instruments.
Faculty and students from Shanghai Conservatory of Music created rhythmic sounds by beating, knocking, and scratching the jars and pots at the Eslite Bookstore in downtown Suzhou. The ceramic works were produced by local potter Jiang Guoxing.
"Knocking on pottery is a traditional way of quality inspection," said Jiang. And the musicians took this to a new high to create melodies from them.