Home / Culture / Film and TV
Latest season of 'Prison Break' returns in April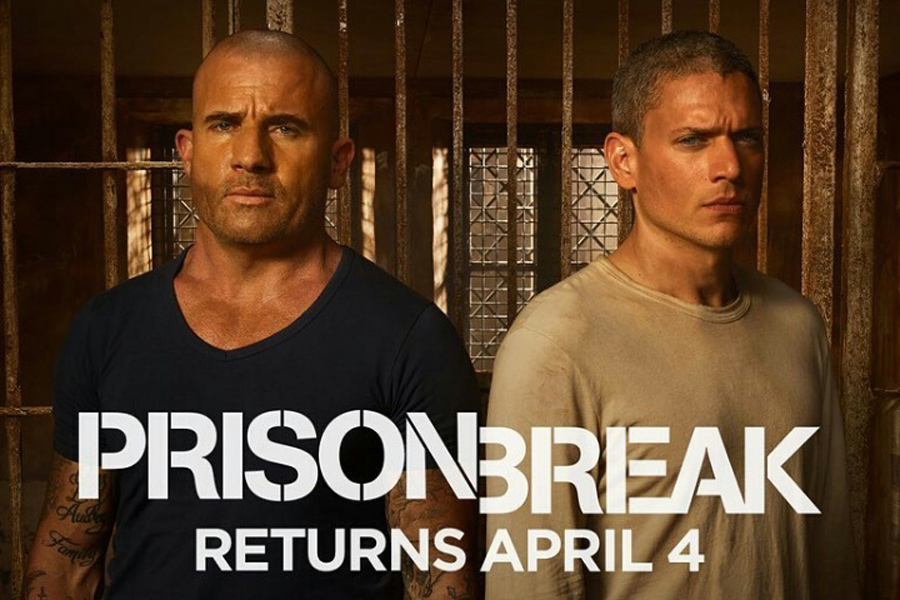 A poster for Prison Break Season Five promotes its return to the small screen. [Photo/Weibo.com]
After 12 years of waiting, a nine-episode fifth season of Prison Break will return on April 4, according to Fox's official announcement this month.
The limited series is a sequel to the original series, and takes place several years later. Wentworth Miller and Dominic Purcell reprise their roles, and series creator Paul Scheuring returns.
In March 2016, it was confirmed that Wentworth Miller, Dominic Purcell, Sarah Wayne Callies, Amaury Nolasco, Robert Knepper, Rockmond Dunbar and Paul Adelstein would reprise their roles.
Fox CEO Dana Walden said that the series will provide "a logical and believable explanation to why the characters are alive and still moving around in the world."
For quite a few Chinese TV fans, Prison Break was the first American drama they ever saw, marking a milestone in the evolution of Western TV dramas in the Chinese market.
Broadcast in 2005, Prison Break grew a national fan base and changed the lifestyle of many Chinese people, youths in particular. Many domestic viewers learned about the ABCs of US TV series since then. Namely, only one episode is aired each week and most US TV series consist of several seasons. Therefore, it takes many years to watch a complete story from beginning to end.