Maguai culture in Tian'e, South China's Guangxi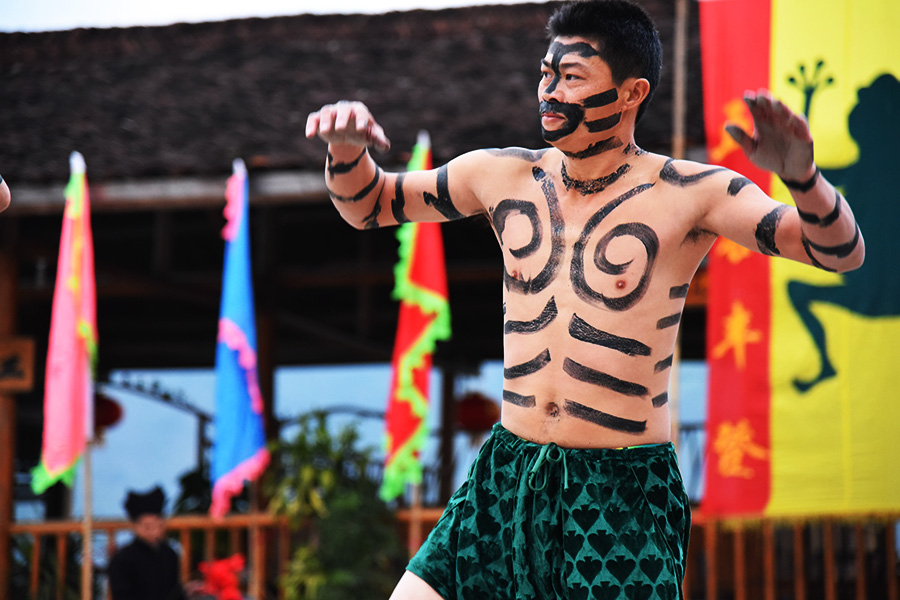 A man perform Maguai dance in Tian'e, a county of South China's Guangxi Zhuang autonomous region, on Dec 1, 2016. [Photo by Xiang Yanan/chinadaily.com.cn]
Tian'e, a county of Guangxi Zhuang autonomous region, might be the place where Maguai culture is best preserved.
Maguai culture has been a flourishing tradition for the Zhuang people alongside the Hongshui River of Guangxi. Maguai, in Zhuang dialect the name for frog, is considered sacred for the Zhuang ethnic group.
In ancient times, the locals would dress up as frogs and dance to ask for good harvest. But nowadays, the custom is fading away in many Zhuang areas.
Tian'e has made great efforts to preserve and promote the custom. In recent years, the county has held Maguai folk custom and tourism festival each year to attract visitors.
Maguai festival of Zhuang ethnic group has been included as one of China's national intangible cultural heritages since 2005.