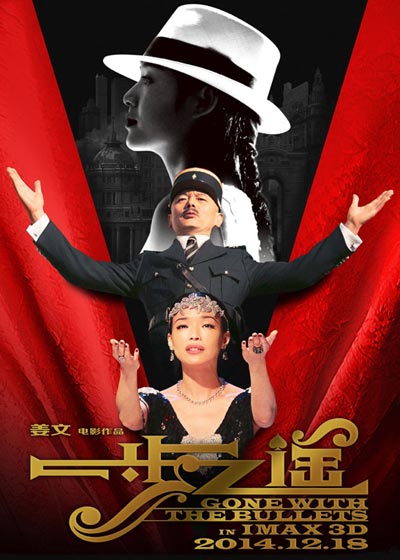 Poster of the film "Gone with the Bullets" [Photo Provided to CRIENGLISH.com]
Chinese film director Jiang Wen recently announced plans to produce a stage-play adaptation of "Gone with the Bullets," the script of which will be from the film of the same name.
The play will be set in the same location as the movie--the scenic water town of Wuzhen in Zhejiang province that sits just a few hours' drive from Shanghai. Rehearsal for the production started about half-a-month ago.
Jiang's film, "Gone with the Bullets," is set blast its way to Chinese screens on Dec 18 of this year. Further information on the stage-play has yet to be revealed.