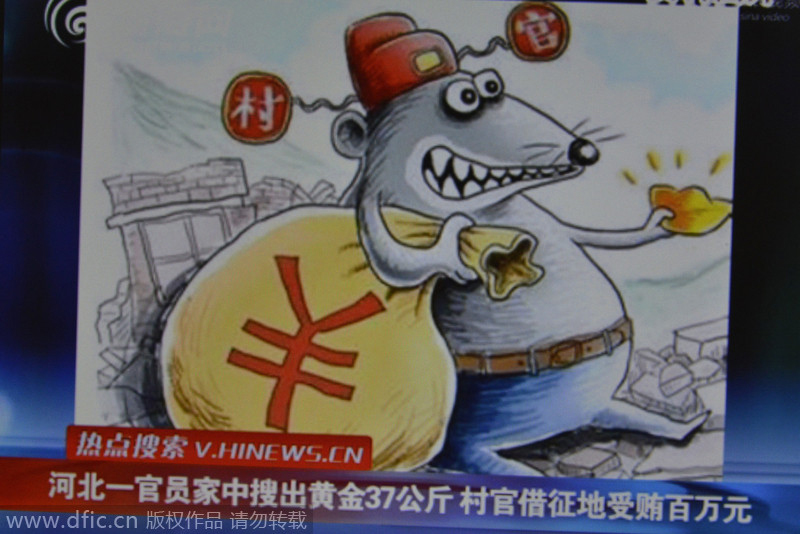 Photo/CFP
Key words IV: Low-level officials extremely corrupt
Grassroot officials were found to be corruptly taking advantage of land appropriation, house demolition and resettlement, and project approvals to embezzle government funds.
Ma Chaoqun, a former general manager of the State-owned water company in Beidaihe district in Hebei province, was reported to have stashed 120 million yuan ($19.5 million) in cash and 37 kilograms of gold. He also had 68 real estate deeds at his house.
Zhang Xinhua misappropriated nearly 400 million yuan ($65 million) between June 1998 and May 2013, when he was manager of the Baiyun Industrial and Agricultural Corporation. He is also suspected of taking bribes of 97.8 million yuan and HK$2.38 million.
Chen Wanshou, an accountant in a village in the Haidian district of Beijing illegally diverted 119 million yuan ($19.3 million) for his personal use.