Editor's Note: President Xi Jinping said at the 2014 APEC CEO Summit opening ceremony on Sunday that comprehensively deepening reform will not only liberate productive forces but also unleash the vitality of society. Following are some major economic reforms introduced since the Third Plenum of the 18th Central Committee of the Communist Party of China, which are expected to continue playing a significant role in China's economic and social development:
Key economic reforms in spotlight

1. Mixed ownership reform
China is welcoming private investors to participate in a State-owned enterprise stockholding reform. The State Council is expected to issue a list of SOEs early next year for this key reform, which has already begun for many SOEs in most of China's 30 provincial-level areas.
By the end of October, more than 20 such areas had unveiled their opinions — which amount to de facto action plans — on the knotty reforms, which may serve as a reference for the central authorities. The total property value of the central and local SOEs amounts to about 98 trillion yuan ($16.33 trillion).
The purpose of the reform is to improve the performance of SOEs in market performance and service to the public. Analysts believe private investors stand to benefit from the opening-up of markets that were formerly dominated by lackluster SOEs, if the government can translate its words into deeds.
Overseas voices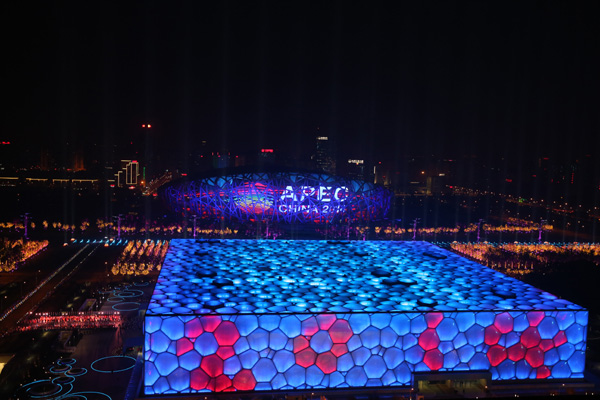 China has issued further guidance to support and modernize its shipping industry, saying it would encourage mergers and private investment as well as develop its cruise industry. Full text

2. Market role decisive
The State Council has cancelled or delegated 637 approval rights in seven batches since last year to stimulate the vitality and innovation of all kinds of market players. Government data show that about 10,300 private businesses have been registered daily in the past eight months as governments at various levels have cut red tape.
The number of newly registered businesses amounted to nearly 8.64 million since March (up 15.2 percent year-on-year), with registered capital of 14.13 trillion yuan (up 80.72 percent year-on-year).
The central government will promote a "negative list" model to further define the boundaries of government power. The government will remove many controls on the prices of some commodities and services to let the market play a decisive role in allocating resources.
The government is transforming from an all-powerful authority to a public-service provider.
Comment

Driver for greater cooperation
APEC business community helps forge a collaborative vision for the Asia-Pacific region
This year is the 25th anniversary of the founding of the Asia-Pacific Economic Cooperation, and the 20th anniversary of the putting forward of the "Bogor Goals". As the highest level, most inclusive, and most influential economic cooperation mechanism in the Asia-Pacific region, APEC has made remarkable progress in liberalizing intraregional trade and investment facilitation, and offered strong impetus to rapid and sustained growth in the region. Full text

3. Land reforms
The land issue is central to the Chinese economy, and the reform of land transactions is expected to help solve many thorny problems of the national economy.
The central government issued a guideline on land reform in October, allowing farmers to transfer land management rights to promote a modern agricultural industry on a larger scale. Land is collectively owned by farmers in a village in China. The reform requires authorities across the country to amend land laws so that farmers get legal rights and channels for transferring the management rights of the land they contracted from the villages. Villages will become a dynamic market and industrial base for various investors after the land reforms are in place.
In other words, the farmers need not bid farewell to their land in the urbanization process — a past requirement for permanent urban residency permits in many places. The farmers will have more say over their property and the freedom to decide whether or not to become city residents.
Related readings:
Test sites identified for urbanization program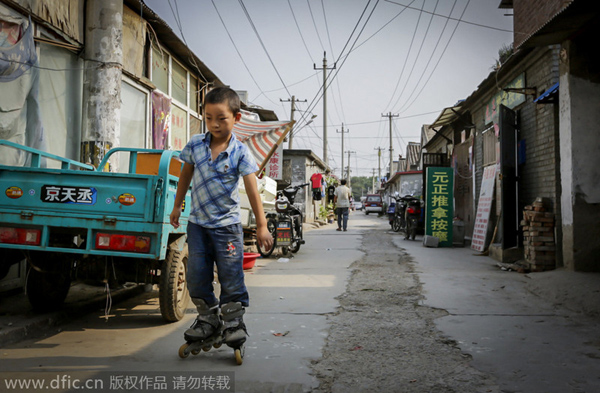 China has designated dozens of cities, provinces and counties for a program that will evaluate its new urbanization plan, which was issued in the first half of this year. Full text

4 Exchange, interest rates
The yuan has appreciated more than 35 percent against the US dollar since 2005 as China has begun building a market-oriented exchange rate mechanism.
The People's Bank, China's central bank, increased the floating range of interbank yuan-dollar spot transactions from 1 percent to 2 percent in mid-March. The Shanghai Pilot Free Trade Zone, created last year, is to promote the convertibility of the yuan's current account. More countries have made renminbi a reserve currency, and booming offshore renminbi markets in Asia and Europe reflect the international community's demand for internationalization of the yuan.
After the reform of loan interest rates, the lifting of controls on deposit interest rates will be key to China's interest reforms, allowing the market to play a decisive role in allocating resources. Zhou Xiaochuan, governor of People's Bank, said the market-oriented reform of deposit interest rates will be completed in about two years.
Related readings:
China to stabilize property market, challenges remain
Despite a rush to buy property in China, Huang Dandan, a white-collar worker who has worked in north China's Tianjin Municipality for one year, decided to sit tight.
"After the government announced its easing policy, property has once again become a hot topic. But the house-price trend is still unclear, so I decide to wait and see," Huang said. Full text

5 Competitive banking
Chinese banks will face unprecedented competition once interest on deposits is no longer controlled and more investors are allowed to run and establish banks. Banks will be allowed to fail. And customers will benefit from competition in banking and enjoy better financial services.
The government has made efforts in five key aspects to deepen financial reforms. First, it welcomes more investors in the sector. The central authorities approved the establishment of five private banks this year. And a banking regulatory department delegates and cancels many powers. Foreign capital has been allowed since October. Also, private investors have more opportunities to invest in insurance companies, and the government has strengthened its supervision of the shadow banking system.
Comments
China 'needs to resist outside pressure'
Country should carry out domestic banking reform before it opens up capital markets, says academic
China could face a Latin American-style financial crisis if it fails to carry out domestic banking reform before it opens up its capital markets, says a leading academic.
Xu Bin, professor of economics and finance at Shanghai-based China Europe International Business School, says China would risk becoming a magnet for "hot" money because it has some of the highest interest rates in the world. Deposit account rates are above 3 percent in China compared to less than 1 percent in much of the West. Full text

6 Tax reform
The State Council decided late last year to include railway transportation and postal services in tax reforms. They will pay the value-added tax, rather than the business tax, to relieve tax burdens on those industries. The switch has picked up speed since December.
The government will increase taxes on natural resources to protect the environment and conserve resources, and it will adjust consumption taxes to boost demand and consumption at home.
Since August 2013, the government exempted small and micro businesses from the value-added tax and business tax. The exemption benefits more than 6 million enterprises whose monthly sales are less than 20,000 yuan and creates tens of millions of new jobs.
Overseas voices
World Bank report ranks China on business-friendly rules
When combined with Hong Kong, the mainland's economy has one of the top five business-friendly regulatory environments among close to 200 of the world's economies, according to a World Bank Group report.
On its own, the Chinese mainland places in the middle of the report's global rankings due in part to inefficiencies in obtaining construction permits. Full text

7 Central vs local duties
The central government will provide for basic public services and national needs, such as national defense, security and food safety. The local governments will take care of the diverse needs of local residents with their own budgets.
The State Council issued a guideline on strengthening supervision of local government debt last month. This is the first document from the central authorities on a sensitive issue that has plagued governments. The guideline, which specifies the legal channels through which governments can raise funds, the scale of their funding and how to prevent and handle debt risks lays out a complete institutional framework to improve the administration of local government debts.
A noteworthy change is that the central government will not help the local governments repay their debts, and the local people's congresses will enjoy the freedom to decide how much to borrow under the ceiling set by the central government. Funds borrowed by local governments must be included in their budgets and are subject to supervision by the people's congresses and society.
Special
From villages to global innovation hub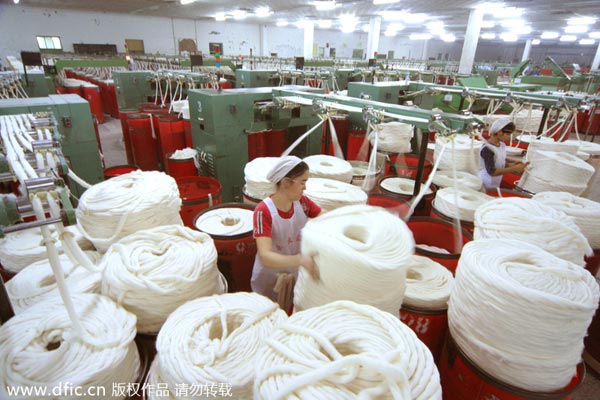 Beijing ETown is a gateway to China and the world for multinational giants, Zhuan Ti reports.
The Chinese government has pinned its hopes on Beijing becoming the national hub for technology innovation. Beijing ETown, also known as the Beijing Economic-Technological Development Area, is expected to take the lead as it builds itself into a world-class center for the high-tech industry. Full text
Ten predictions for China's economy in 2015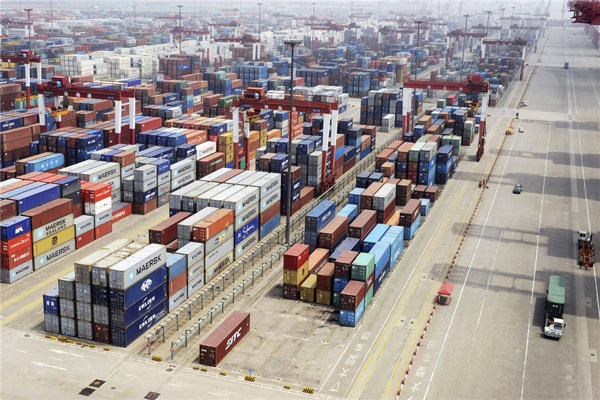 1. The speed of economic growth will not be locked at 7.5 percent. The growth goal will be more flexible. Next year, the growth target will very likely be reduced. The conditions that didn't exist in 2013 have now been met.
2. The Federal Reserve will raise interest rates to enable the U.S. dollar to appreciate while the third wave of the global financial crisis will enter a climax.
3. Anti-corruption efforts will be strengthened and the rule of law will strengthen the systemized anti-corruption even more.
4. The reform will go from the planning phase to implementation, as the benefits of reform be released more quickly.
5. The real estate market will see momentary recovery and central government control will return to normal.
6. Inflation will be higher than 2014, with reduced pressure. Predictions expect China's consumer price index (CPI) to rise 2.4 percent year-on-year in 2015, therefore general price rises will be higher than last year.
7. The central government will increase leverage to sustain the economy in the face of credit risks. The whole Chinese society's debt ratio is about 210 percent. The debt risk is under control. Government and households have a relatively low debt ratio, so there is still room for leverage.
8. Monetary policy will continue to focus on targeted easing , and there may be targeted RRR cuts. The monetary policy will stick to targeted easing in 2015. If the pressure of U.S. dollar liquidity backflow mounts up, there will be possibilities of targeted RRR cuts.
9. The stock market will face a prolonged battle, and the structural market continue to perform, and overall bull market will unlikely appear.
10. By maintaining appropriate liquidity, there will be no more money squeezes. We predict that interbank market liquidity will be relatively relaxed and remain at an appropriate level.