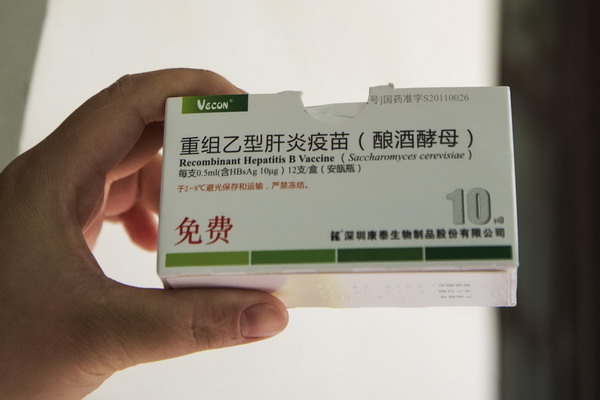 Chinese authorities on Friday issued a circular to ban the use of the recombinant hepatitis B vaccine produced by the Shenzhen-based BioKangtai company. [Photo by Xie Changgui / Asianewsphoto]
BEIJING - China has sent health experts to investigate a drug maker to see if the deaths of several babies in recent weeks were related to vaccines they received in a government immunization program. 

China Central Television said Tuesday that a team of government investigators had been sent to Biokangtai, a drug maker based in the southern city of Shenzhen.

The company's hepatitis B vaccines have come under scrutiny since authorities suspended their use for liver disease after the first deaths of babies were reported.

Provincial and national health authorities have separately reported that since November about a half-dozen babies died shortly after they received hepatitis B vaccines made by Biokangtai.

One case has been ruled out as being caused by the vaccine while the others were still being investigated.