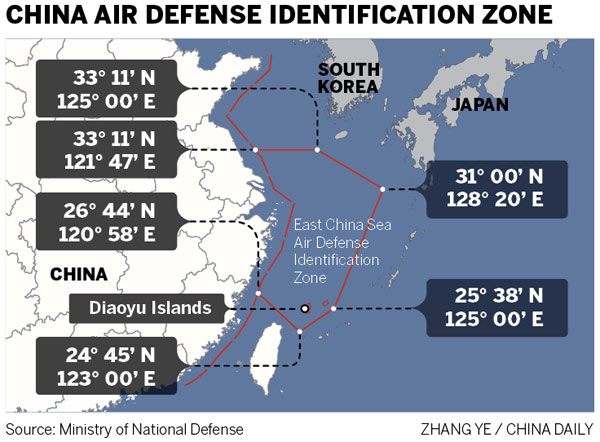 BEIJING - China has urged the United States to respect its establishment of the East China Sea Air Defense Identification Zone (ADIZ) with an objective and fair attitude, a Foreign Ministry spokesman said on Thursday.
Hong Lei was responding to media reports that said that Biden conveyed Washington's "deep concerns" over China's East China Sea ADIZ during Wednesday talks with Chinese leaders.
During talks with visiting US Vice President Joe Biden, the Chinese side reiterated its principled position on the East China Sea ADIZ, and stressed that China's move is in line with international law and practice, and the US side should take an objective and fair attitude to respect the (establishment of the East China Sea ADIZ), Hong Lei said in a written press release.
Chinese leaders and Biden had a candid, in-depth exchange of views on China-US relations and other major affairs of common concern, Hong said.
He stressed that the most important consensus reached by the two sides is that both of them should strengthen dialogues, exchanges and cooperation to push forward the construction of a new model of major-country relations.