BEIJING - Nearly 70 percent of Chinese people are opposed to a proposal to increase the retirement age, as the country looks to improve its pension system, according to a survey on Friday.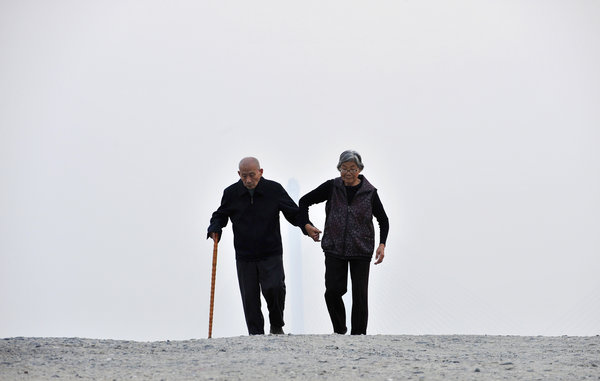 An old couple walk in Xiangfan, Central China's Hubei province on Oct 6. [Photo/CFP]
Of the 1,062 people surveyed in 11 cities across China, 68.6 percent are against raising the retirement age, with employees at foreign-funded companies voicing the fiercest opposition, according to the survey on people.com.cn, an online news portal operated by Chinese flagship newspaper the People's Daily.
In addition, 73.5 percent support flexible retirement, which would respect workers' plans for early or late retirement, while 9.3 percent strongly opposed such policy.
The top three measures that the respondents' thought should be implemented in reforming the pension system were adopting a flexible retirement mechanism instead of a one-size-fits-all policy, setting up a multi-pronged system and narrowing the gap of how much pension different groups of employees should receive.
The survey was jointly conducted through people.com.cn and two Beijing-based consulting firms Net Ranking and OopsData. Also, 96.5 percent of those surveyed are covered by China's old age pension programs.
China has been considering raising the retirement age since 2008 to cope with its shrinking workforce and aging society.