Editor's Note: Under the cover of "modern science" and technology, frauds can appear to be the truth, and the public sometimes deceived. When people are dangerously ill, they sometimes spend huge sums of money on what they believe to be "miraculous" remedies, only to find they have been duped.
Here are the top 10 "scientific" frauds of 2009 summarized by the Beijing Sci-Tech Report. [The Top 10 Everything of 2009]
1. The doctor with miraculous skills
3. False "navy hospital" website
4. "China Brand Research Institute"
5. Girl suffers kidney failure after taking weight-reduction capsule
6. Selenium capsules and cancer
1. The doctor with miraculous skills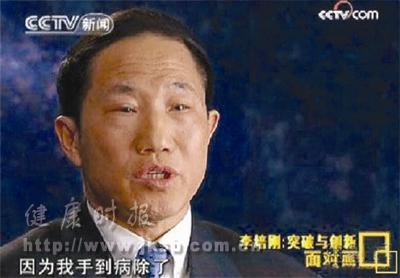 Li Peigang [Photo/health.people.com.cn]

On the CCTV program Face to Face, Chinese physician Li Peigang claimed that he could make the paralyzed stand up through hand manipulation, or what he called "massage therapy".
Medical research shows that massage therapy can only be regarded as supplementary treatment, and that it is impossible for a paralyzed patient to completely recover if his nervous system suffers irreversible damage.
2. Anti-H1N1 masks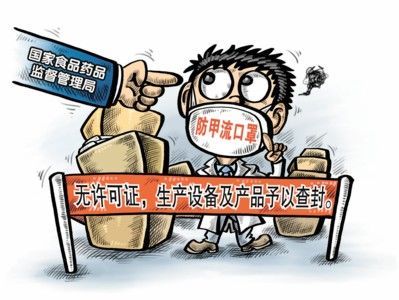 Photo/CFP 
In November, Mingda, a Tianjin-based company, reportedly invented what they advertised as the anti-A/H1N1 mask, and sold 5,000 of them at a price of 9.5 yuan ($1.5) per mask. Later the Ministry of Health confirmed this kind of mask cannot battle the A/H1N1 virus.
The Technical Institute of Physics and Chemistry said that it had tested samples from Mingda and proved the masks can prevent certain strains of bacteria, but not the flu.
Related readings:


 Fake A(H1N1) mask maker uncovered


 Company producing "anti-H1N1 masks" shut down
3. False "navy hospital" website
A hospital that called itself the Chinese Navy Skin Disease Hospital on its website was found to have no links with the military. The premises were, in fact, quite small.
The hospital claimed that it could cure vitiligo, a stubborn, but common disease, by offering a kind of medicine having special curative efforts on it. However, scientists say there is no medicine that can cure the disease.
Later, Navy General Hospital, which had been mistakenly considered the "parent hospital" of the other facility, made clear that it had no links with the Chinese Navy Skin Disease Hospital.
4. "China Brand Research Institute"
In mid-2009, an organization called the China Brand Research Institute caught the public eye by declaring that the brand value of Chinese computer maker Lenovo was down 36.5 percent. The institute even estimated it would cost less than 1 million yuan to hire Olympic gold medalist Liu Xiang as a brand spokesman after the hurdler quitting Beijing Olympics.
An investigation showed this "institute" was really the Guangzhou office of a Hong Kong-registered private company, and was disqualified by the authorities on Feb 16, two months before making public its brand report.
5. Girl suffers kidney failure after taking weight-reduction capsule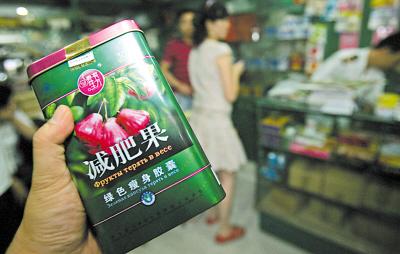 "Superslim", a so-called "weight-reducing" capsule, is seen in this undated photo.  [Photo/Chongqing Economic Times]

Li Yunfei, a junior student from Chongqing Medical University, found out that the "Superslim" pill, a kind of "weight reducing" capsule, had nothing to do with her weight, but it did damage her kidney.
Hoping to lose weight, Li took the "Superslim" pill for 10 days, even though she felt uncomfortable on the third day. The girl was admitted to the hospital and was diagnosed as suffering from kidney failure.
Further investigation showed the capsule was not medicine, but a health care product. It also contained an illegal ingredient.
6. Selenium capsules and cancer
In recent years, selenium has acquired a popular reputation for cancer prevention. Shanghai Sitong Nano Technologies Co Ltd claimed that its product - a selenium capsule - had unique anti-cancer properties, and that many patients have taken the medicine for a long time.
Effects of selenium supplements for cancer prevention have been widely recognized by scientists in recent decades. However, once a patient has cancer, selenium supplements contribute nothing to the treatment.
7. Inborn talent genetic test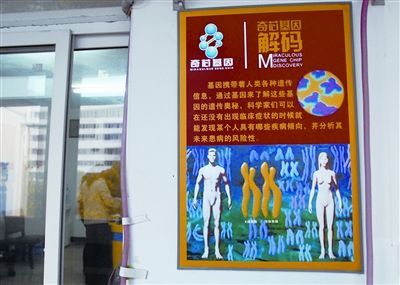 A poster of an inborn talent genetic test institution is seen in this undated photo. [Photo/Wuhan Evening News]

Many clinics in cities like Beijing and Shanghai have provided an "inborn talent genetic test" for children and boasted that the accuracy for the test is 99.99 percent.
It was said that the genetic test could reveal the inborn talents of a child scientifically from the genetic makeup of his or her DNA. Even whether the child would have a premature love or become an official could be learned from the test, test-givers claimed.
However, there is too little known about the relationship between genes and disease, emotion and other factors. It is too early to provide such clinical test for the public. Experts also suggest that the success of a person largely depends on education, rather than merely talent.
8. Anti-inebriation drug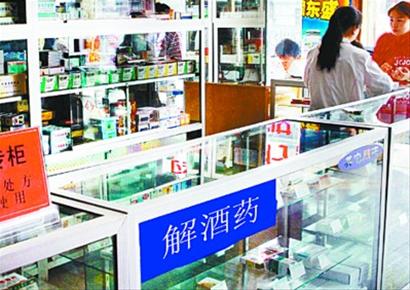 Anti-inebriation drugs are displayed in a counter in this undated photo. [Photo/Liaoning Daily]

China is famous for its "ganbei" culture - featuring round after round of toasts. People have been dreaming about a miraculous drug that could alleviate the effect of drinking fast and obviously.
Nowadays, there are many "anti-inebriation drugs" on sale in the marketplace. But the main ingredients of those drugs are just vitamins and amino acid, which have the limited effects of refreshment and easing headaches.
Scientific research shows that inebriation has a close relationship with a person's physical condition and environment, and that the only effective way to deal with it is by having an intravenous glucose or sodium chloride drip performed at a hospital. Plus, all those anti-inebriation drugs on sale are not medicine, but health care products.
9. Milk without antibiotics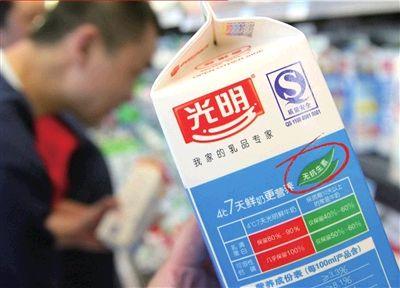 A box of Guangming milk without antibiotics is seen in this undated photo. [Photo/Oriental Morning Post]

"Our milk doesn't contain antibiotics!" That is the promotion of many famous milk brands, including Guangming, Sanyuan and Wondesun.
It is true this kind of milk is better for human consumption than traditional milk. However, authorities banned the advertising of "milk without antibiotics" since many dairy farmers add harmful substances to the milk in order to prevent the detection of antibiotics.
Actually a national standard allows the existence of antibiotics as long as the quantity is within official limits.
10. Body-shaping lingerie
Every woman wants an excellent figure. So many lingerie producers say their products help shape the body. By wearing the lingerie, they say, you can lose weight even without exercise. However, consumers are destined to be disappointed, since the lingerie can only tighten the skin while eliminating none of the fat.
Besides, wearing body-shaping lingerie for a long time can damage muscles. The restrictive materials in the lingerie can also lead to gynecological ailments.