Editor's Note: China's massive stimulus package and fiscal policies stimulated the economic recovery in 2009. They also pushed the stock market up with the Shanghai Composite Index increasing from less than 2,000 to over 3,000. Here are the top 10 people influencing the stock market, selected by Chengdu Evening News. It may help investors better understand the market. [Top 10 Everything of 2009]
1. Zhao Danyang: Godfather of privately offered fund
2. Liu Yiqian: King of additional shares
3. Chen Fashu: King of cash-In
4. Li Jian: from deputy mayor to 'stock master'
5. Wu Mingxiao: ST specialist finds gold at ST companies
6. Celebrities shine on stock market
7. Wang Jianzhong: Stock manipulator receives China's biggest fine
8. Ruan Jie: Investing champion turns out to be lousy fund operator
9. Ye Rongtian: Crazy stock commentator lost 2009's biggest bet on stock market
10. Yang Jun and Sun Yanqun: Top fund managers die from stress-related ailments
1. Zhao Danyang: Godfather of privately offered fund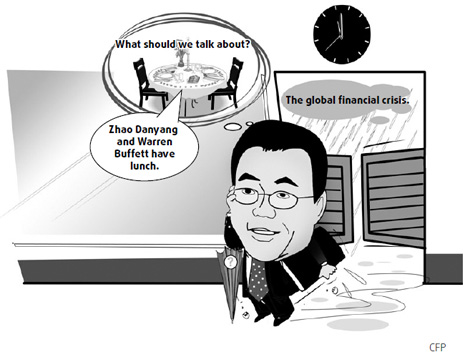 Zhao Danyang, a Hong Kong hedge fund manager, had lunch with billionaire investor Warren Buffett on June 24. Zhao, who runs Hong Kong-based Pureheart China Growth Investment Fund, paid $2.11 million to win the opportunity in a charity auction on eBay.
During lunch, Zhao handed him the annual reports of Wumart Stores Inc, Beijing's largest supermarket chain and made recommendations about this Hong Kong-listed share.
In the next four days, Wumart stock jumped almost 24 percent, which meant Zhao, who held 65.95 million shares of Wumart by the end of March, earned approximately HK$130 million ($16.76 million) in less than a week.
Later Zhao began to sell his shares and raked in about HK$500 million by mid-December.
Related readings:


 Investors paid attention to Zhao/Buffett lunch


 Buffett lunch 'an investment'


 Steak lunch with Buffett a tasty prize
2. Liu Yiqian: King of additional shares
Liu Yiqian and his company spent 1.68 billion yuan ($246.06 million) buying 700 million additional shares of BOE Technology Group Co in June, according to BOE's announcement.
Later, Liu purchased additional shares issued by Poly Real Estate, Beijing Capital Development Co, Gemdale Corporation, Shanghai Pudong Development Bank Co, China Sports Group Industry Co, Huadian Power International Corporation and Dongfang Electric Corporation.
Every purchase exceeded 300 million yuan, and the total Liu invested was 6.9 billion yuan.
Liu began his bag manufacturing business with a starting fund of 100 yuan, became rich by buying treasury bonds and turned famous by hoarding legal shares. The value of his properties increased to 10 billion yuan over the past 19 years.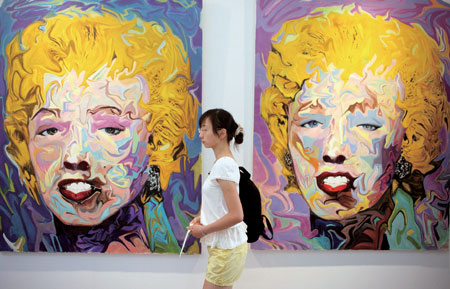 A young woman walks past an example of modern Chinese art inspired by Andy Warhol's famous prints of actress Marilyn Monroe at Shanghai Art Fair in September, 2009. Photo by Gao Erqiang 
Liu is also interested in the art market. In the past year, he spent more than 400 million yuan on his art collection.
Related readings:


 Backing tradition in the art market


 A taste for the classics


 Chinese classic scroll painting sells for record $24 million


 Art mart
3. Chen Fashu: King of cash-In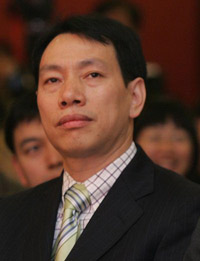 Chen Fashu, chairman of the New Huadu Industrial Group based in Fujian province, cashed in 4.2 billion yuan ($615.14 million) in about half a year and was regarded as the "king of cash-in."
Chen and his company began to reduce the holdings of Zijin Mining Group on April 27. As of Nov 24, they had sold 557.23 million shares of Zijin and cashed in about 4.2 billion yuan.
On Oct 20, Chen announced plans to set up the New Huadu Philanthropic Fund and donate about 8.3 billion yuan worth of equity to the country's largest private philanthropic fund.
Since donations to charity foundations can enjoy tax deductions or exemptions in China, some questioned Chen's motives.
Related readings:


 Where's the money?


 Yunnan Baiyao not part of Chen's buffet

 Charity should not be to evade tax


 Chen spreads a Buffett
4. Li Jian: from deputy mayor to 'stock master'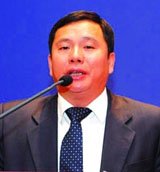 Li Jian, ex-deputy mayor of Shaoguan city, Guangdong province, bought a block of 64,200 shares for 10.66 yuan each issued by Xi'An Aircraft International Corp on July 1 and sold the shares for 13.33 yuan each on July 15 to make 170,000 yuan. On Aug 5, Li Jian was hired by Aviation Industry Corporation of China (AVIC) as deputy manager. The amazing high-speed trading and the new position have placed Li Jian under the spotlight.
Li doesn't see himself as a 'stock master,' and neither has heard any inside information about this stock from AVIC. "To apply for the position of deputy manager of AVIC, I did my research by analyzing the stocks issued by Xi'An Aircraft International Corp," Li said.
Related readings:


 Chinese aviation industry sees new wave of restructuring


 Bombardier builds its aviation sector


 Defense stocks bloom in isolation
5. Wu Mingxiao: ST specialist finds gold at ST companies
Wu Mingxiao was nicknamed 'ST specialist' because he invests mostly in stocks capped with the label of "special treatment," or ST, on the stock exchange to alert investors to its poor performance. According to Q3 results of listed companies, Wu appears on the lists of top ten tradable shareholders of nine listed companies, eight of which are ST companies.
Information showed that Wu participated in the reorganization of Shanghai Forever Co Ltd and Hubei Xingfu (Group) Industry Co Ltd and made quite a fortune. In 2007 and 2008, Wu became famous for his successful bids for ST Shanghai Broadband Technology Co Ltd and ST Guangxi Beisheng Pharmaceutical Co Ltd.
Related readings:


 'It's all just IDOL speculation'


 Xingfu brings hope to domestic market

6. Celebrities shine on stock market
Celebrities created quite a ripple on the Chinese stock markets in 2009.
Chen Hao, the name of a well-known actress, was listed as the second-largest stockholder of Heilongjiang Interchina Water Co. Chen bought more than 1 million stocks at about 1.20 yuan each just before trading of the company's stocks was suspended in 2006. When trading of the stock resumed in April of this year, each stock was valued at 8.82 yuan, and at one point the price even reached 10.82 yuan.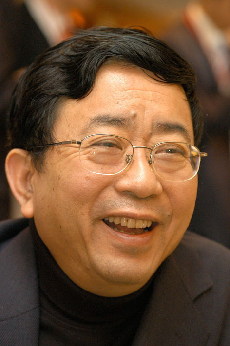 Yu Qiuyu 
Yu Qiuyu, a well-known Chinese writer, reportedly holds 1.5 percent of Shanghai-based Xujiahui Shopping Center's shares for 2.41 million yuan, or 2.92 yuan apiece, making him the 10th-largest shareholder of the company. The issue price of the company's shares is estimated to reach around 12.95 yuan apiece, and that would make Yu's shares worth nearly 67 million yuan at book value.
Related readings:


 Top 10 windfalls 2009


 Celebrity effect creates a stir on bourses


 Cashing in on culture 
7. Wang Jianzhong: Stock manipulator receives China's biggest fine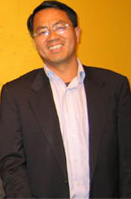 Wang Jianzhong, head of Beijing Shoufang Investment Consulting, was arrested by authorities for suspected stock manipulation in November 2008. Wang is the first person arrested for this kind of crime in the country, and a 125 million yuan ($18.3 million) fine was levied against him -- the largest by the China Securities Regulatory Commission against an individual.
From Jan 1, 2007 to May 29, 2008, Wang's company released a set of advisory reports on some influential websites with suggestions to buy certain selected stocks and warrants. Wang, who had bought the suggested stocks in advance, sold them after the advisory reports were released. Wang netted 125 million yuan.
The 125 million he made has been confiscated and he was fined another 125 million yuan to match the amount he earned through the incident. All the money was handed over to the State treasury.
Wang is under residential surveillance pending further investigation.
Related readings:


 CSRC confirms Wang arrest for stock fraud


 China to impose stricter checks on listed companies 
8. Ruan Jie: Investing champion turns out to be lousy fund operator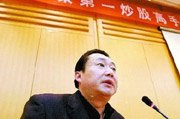 Ruan Jie, who has won many awards in the financial circle, is a hero-like figure in the Chinese stock market, but his halo was tarnished after he moved into privately offered fund.
Ruan has won eight championships, two runners-up and six third places in various stock speculation contests. With these honors, a fund under his management was launched on Dec 20, 2007. The Xinpeng 1 Fund is under China Resources SZITIC Trust Co Ltd, a leading China financial platform.
After the six-month closed period, the net asset value of Xinpeng 1 plummeted by 55.69 percent. By Nov 20, 2008, the fund had continued dropping to the extent that for every one yuan in net asset value, only 0.3 yuan is left.
On Dec 4, 2009, three investors of Xinpeng 1 filed a lawsuit against China Resources SZITIC Trust for deception and mismanagement and asked for the return of their investment.
Related readings:


 China's 'big step' on futures to boost investment


 Donation to Yale sparks debate


 Investors shrug off bubble talk 
9. Ye Rongtian: Crazy stock commentator lost 2009's biggest bet on stock market
Ye Rongtian, a maverick stock commentator who uses dramatic rhetoric in his blog to analyze stocks, rocketed into stardom among China's individual investors in 2009. His bet with established financial commentator Hou Ning is regarded as the biggest bet on China's stock market in 2009.
In May, Ye challenged Hou, telling him he would bet 1 million yuan ($146,400) that the benchmark Shanghai Composite Index would break 4,000 points by Dec 30, 2009. Hou took him up on his bet.
The index closed at 3,262.6 points on Dec 30. Ye admitted his failure as early as Dec 25 and dared Hou to publish his bank account number. The bet ended in recriminations.
The name "Ye Rongtian" is not a real name and no one knows the commentator's true identity, but the 140 million clicks on his blog proves his audacious style is popular.
Related readings:


 Stock market 'air force commander' Hou surrenders to bulls


 Disconnect from real economy
10. Yang Jun and Sun Yanqun: Top fund managers die from stress-related ailments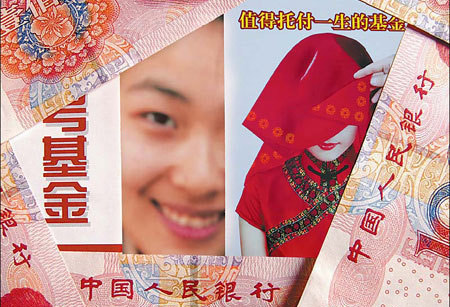 A billboard in downtown Beijing advertises a fund management company. Many experienced fund managers are now eager to transfer to private equity sector jobs for higher pay and less stress. [Asianewsphoto]
Yang Jun, 44, president of Everyoung Capital Management Co and a doyen of the private fund management industry, died of liver cancer on June 22, 2009. A couple of weeks later, Sun Yanqun, 41, chief investment officer at JP Morgan Asset Management's China fund venture, passed away from a digestive tract ailment that turned into hemorrhage-induced shock.
Though no fingers are being pointed, industry insiders are of the view that the two fund managers paid the price for intense overwork over a prolonged period of time.
Sun had been suffering from stomach-related problems for some years, and the extreme stress proved fatal, according to a long-time colleague.
The deaths of the two top fund managers from health complications have alarmed people on the health hazards associated with the high-risk, high-pressure profession.
Related readings:


 Study figures best job in 2010 is ... actuary


 Fund managers wanted


 Worrying about a job can damage health more than loss