The past year has yielded a marvelous variety of books in China. Here are our top picks, as compiled by Liu Jun and Mei Jia
[The Top 10 Everything of 2009]
1. King Gesa r (格萨尔王), by Alai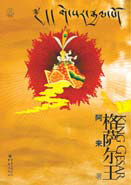 Known as the world's longest epic, King Gesar is an ancient Tibetan story about the legendary King Gesar's birth, fight against evil and return to heaven. Tibetan author Alai joined the worldwide Myth Series project, initiated by British publisher Canongate Books, to retell the legend, some five years ago.
The author spent several years journeying in the areas where Tibetans believe King Gesar once lived. He also visited folk storytellers - farmers or herders, who wake up from a dream and suddenly begin telling the story of the King.
He structured the story with the parallel lives of King Gesar with modern day ballad singer Jigme.
Alai gained great fame with the best seller Red Poppies (尘埃落定), a book based on legends in his hometown, where the Khampa Tibetans have lived for centuries. At the height of his writing career, Alai ran a science-fiction magazine based in Chengdu, Sichuan province, and successfully turned it into one of the world's leading science fiction magazines, with a circulation of 400,000 in just a few years.
Related reading:Other books worthy of attention
2. Frog (蛙), by Mo Yan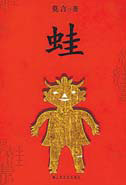 This is another iconic work by Mo Yan, one of the most important and prolific writers in today's China. The bold novel is destined to become a classic as it deals with the sensitive topic of the family planning policy.
Mo says he has built "a lab of human nature" where he subjects the characters to extreme circumstances in order to determine what is the essence of humanity. In this novel, the protagonist is based on Mo's aunt, a countryside doctor who delivered Mo and thousands of others and carried out the family planning policy.
Different from other contemporary works that seem to be milking the cow of the "cultural revolution" (1966-76), Mo covers a broad time span, from the 1940s to the present day. The latter part of the book brilliantly reflects the bizarre realities of a materialistic Chinese society.
Xu Kun, who has a PhD in literature from the Chinese Academy of Social Sciences, is a faithful fan of Mo.
"After reading the novel, I have to say Mo Yan has found a smart way of writing about these topics," Xu says.
3. Little Reunion (小团圆), by Eileen Chang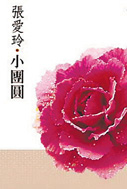 Viewed by many critics as a classic, the largely autobiographic novel was published 14 years after the reclusive writer's death. It depicts Chang's relations with her family members and the bitter love story involving her first husband Hu Lancheng, a collaborator for the Japanese during World War II.
Best known among non-Chinese readers for Lust, Caution (色戒), on which Ang Lee based his award-winning film, Chang provides sharp insights into people's personalities. Hsia Chih-tsing, a retired professor of Chinese at Columbia University, calls her the most gifted Chinese writer to emerge in the 1940s and compares her with writers like Flannery O'Connor and Franz Kafka.
The affairs of Chang's declining aristocratic family and details of her love affairs in the book have, unsurprisingly, stirred up heated talk among Chinese readers and critics.
"The autobiographical work is important in that it provides new sources for research about its author," says Zhang Yiwu, literature professor of Peking University. "In the book, a single woman's ups and downs are interwoven with historical trends and changes."
4. China's Megatrends: The Eight Pillars of a New Society (中国大趋势), by John Naisbitt and his wife Doris
World-leading futurist John Naisbitt wrote his bestseller Megatrends in 1982. It has since become one of the biggest successes in the publishing world, selling more than 9 million in 57 countries.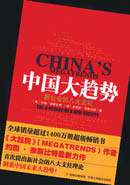 At this September's Beijing International Book Fair, the Chinese version of China's Megatrends caused a stir as the Naisbitts analyzed China from eight aspects - eight pillars of a new society. From the liberation of people's thoughts, the Naisbitts look at the rise of China's economy, society, culture, international relations and its efforts to establish sustainable development.
The Naisbitts call China's political system a "vertical democracy" compared to "horizontal democracies" in the West. Communication between leaders and the people and the use of both top-down and bottom-up approaches to addressing social problems in China has helped Chinese leaders to unify the nation and focus on development. The Naisbitts believe that in the next few decades China will not only change the global economy, but also challenge Western democracy with its own model. Literary critic Zhang Yiwu says Chinese readers are always interested in books about their current social and economic reality.
5. Zhu Rongji's Answers to Journalists' Questions (朱镕基答记者问)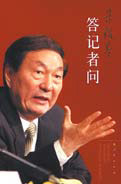 Zhu Rongji, 81, China's premier between 1998 and 2003, is back in the limelight with a hot-selling collection of his comments from domestic and international press conferences.
"Whatever lies ahead, be it a field of landmines or unfathomable abyss, I will exert all my efforts and contribute all my best to the country," is one of the former premier's iconic phrases.
"Zhu seldom ignored the tough questions raised by foreign media, instead replying with confidence and humor," says Wu Xuejin, co-editor of the book.
For example, the former premier once said this of corruption: "I'll prepare 100 coffins - 99 for those corrupt officials and one for myself."
Chen Pengming, editor in charge of the project, says: "Zhu's personal charisma mirrored the collective wisdom of Chinese leaders dealing with the 1997 Asian financial crisis, deepening the economic reforms and the process of joining the WTO. Readers thus are able to gain a clear understanding of how the then central government succeeded in handling those issues."
The book has sold more than 1 million copies since the People's Publishing House started publishing it in September.