Editor's note:

Yesterday they led their lives as businessmen, actors, scholars or common people, but today their purses have fattened so much it makes our jaws drop. The following ten stories, as selected by China Daily web editors, are about the lucky fellows who became rich, or much richer, overnight. As you may find, besides good fortune, good judgment and talent are also crucial elements.
[The Top 10 Everything of 2009]
1. Building boom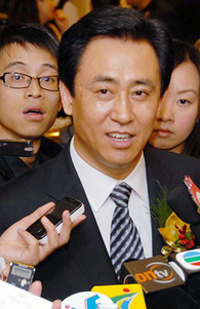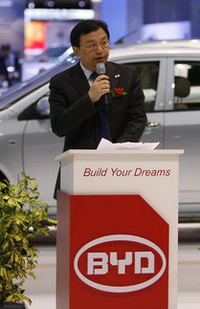 Xu Jiayin (L)& Wang Chuanfu (R)[Agencies/CFP]
Wang Chuanfu, chairman of Chinese electric car and battery maker BYD, is worth 39.6 billion yuan, but that is not enough to be the richest man in China.
In November, real estate mogul Xu Jiayin, whose Evergrande Real Estate Group gained 34 percent on its trading debut in Hong Kong, overtook Wang, with a total of 10.2 billion shares worth of 42.2 billion yuan.
The 2009 Forbes China rich list, however, was released just on the day of the IPO, and still has Wang at the top. He was ranked 23rd last year. Xu is ranked 86th, with 6.28 billion yuan, this year.
Related readings:


 Wang Chuanfu tops Forbes China rich list


 What IPO "fatigue"? Evergrande soars 34%
                                                                                            Back to Top
2. Trash shares turned gold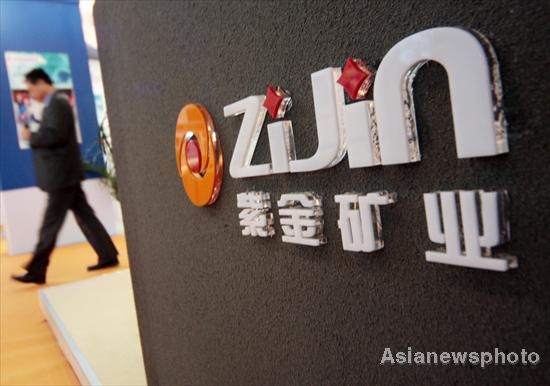 Zijin Mining [Asianewsphoto]


In 1998, when Zijin Mining offered shares for the first time in a move to restructure its ownership, their shares were so unattractive that the company forced its staff to each invest 8,000 yuan in them.
But when the company floated its shares in the Shanghai stock market in April 2008, the value of Zijin's shares soared.
On April 27, 2009, the company's 4.93 billion non-circulating shares became tradable. The move not only increased the value of those shares, but caused the revenue of its original shareholders to reach 4.64 billion yuan.
Among holders of the formerly non-tradable shares, 170 were individuals, who owned a total of 435.67 million shares. A majority of that group, or 163 shareholders, were company staff, whose holdings were worth more than 1.3 billion yuan, sources said.
Related readings:


 Zijin Mining buying $200m of Glencore convertible bonds


 Zijin Mining sets sights on Indophil


 Drug cartel behind Zijin Peru copper project attack


 Zijin Mining: Price outlook glitters for gold, copper, zinc
                                                                                            Back to Top
3. China's biggest jackpot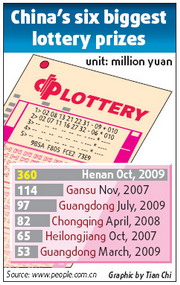 A businessman surnamed An from Anyang of Henan province won nearly 360 million yuan with a "Dual Color Ball" lottery ticket on Oct 8, the country's biggest jackpot to date.
The winner claimed the 290 million yuan after-tax jackpot wearing sunglasses and a face mask on Oct 27, 2009. He donated more than 10 million yuan to charity out of his prize.
An said he would maintain his current lifestyle and "spend the money responsibly and wisely".
Related readings:


 Masked man collects 360m yuan lottery jackpot


 Lottery winner donates 10m yuan to charity


 China's biggest lottery win shrouded by mystery, suspicion


 Nation gets lottery fever after massive jackpot
                                                                                            
4. Celebrity shares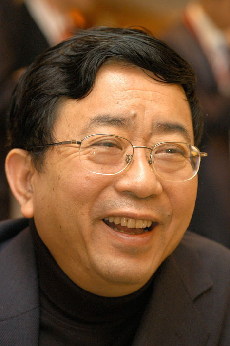 Yu Qiuyu 
Yu Qiuyu, a well-known Chinese writer, reportedly holds 1.5 percent of Shanghai-based Xujiahui Shopping Center's shares, which are valued at 67 million yuan.
According to the Shanghai-based retailer's prospectus to the China Securities Regulatory Commission on Oct 23, Yu holds the shares for 2.41 million yuan, or 2.92 yuan apiece, making him the company's 10th-largest shareholder. The company's listing on the Shenzhen SME (small- and medium-sized enterprise) board has been approved.
Yu invested in the company eight years ago and now owns more than 5 million shares. The law requires these shares be frozen for one year. But once this period expires, Yu is free to sell them.
Yu follows filmmaker Feng Xiaogang, whose 2.88 million shares in Huayi Brothers Media Group, a film and television production company listed on the ChiNext in Shenzhen, will make him China's richest movie director with a market value of more than 200 million yuan at the end of the first trading week.
Huayi Brothers' shareholders also include famous director Zhang Jizhong and movie stars Li Bingbing and Huang Xiaoming, who all gained millions after the listing of the company.
Related readings:


 Xujiahui gamble pays off for Yu


 Cashing in on culture


 Nasdaq-like board opens in Shenzhen


 Celebrity effect creates a stir on bourses
                                                                                            Back to Top
5. Rich dad, rich daughter
A 20-year old college girl named Zhao Zitong scooped 1.8 million shares of Xi'an-based Bode Energy Equipment for 1.8 million yuan, according to the company's prospectus to the China Securities Regulatory Commission.
The company passed the regulators' primary IPO review procedures on Sept 21, 2009, and got listed on Oct 15. Its shares closed at 40.3 yuan on Dec 24, 2009, making Zhao's wealth more than 70 million yuan.
Domestic media reported Zhao was born in January 1989 and is now a junior student majoring in accounting at Changchun University of Technology. She got the money from her parents.
Related readings:


 Xiangeqing founder to make hay from IPO


 Chinese firms rush to jump on IPO bandwagon
                                                                                            Back to Top
6. Breakout appearances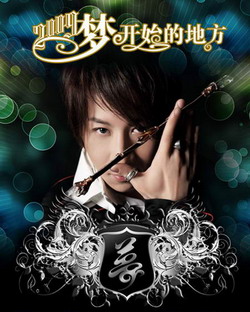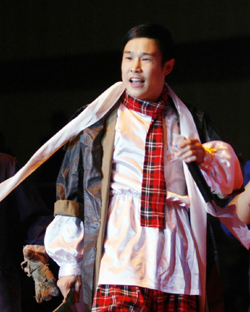 Liu Qian (L) & Xiao Shenyang (R)
China Central Television's Spring Festival Gala, the country's most-watched TV show, has a Midas touch. No one knows this better than Liu Qian, a sleight-of-hand magician, and comedian Xiao Shenyang.
The two became national celebrities after their appearance on the show proved to be big hits in early 2009. Since then, producers and advertisers, along with big crowds of fans, have been running after them.
Liu Qian reckons he earned more than 10 million yuan ($1.5 million) in just three months after his breakout appearance. He has anchored shows on several TV channels and is still on his Asian Tour, which started in May.
Xiao Shenyang, besides appearing on numerous shows, has broadened his career: He starred in famous director Zhang Yimou's latest box-office blockbuster A Simple Noodle Story and sang the theme song.
 Related readings:


 Liu Qian to challenge time travel in Beijing


 Magician's sleight breakdown melts ice maidens' hearts


 Noodling on a cinematic theme


 Liu works magic with Nokia cells
                                                                                            Back to Top
7. Garlic mania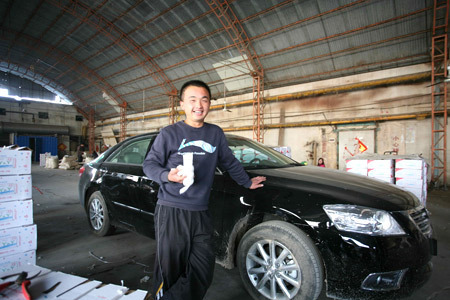 Shao Mingqing stands before the Toyota car he bought with the money he made on the garlic market. [China Daily]
No one expected garlic would exceed gold and stocks as the country's best performing asset in 2009, after the wholesale price in 2008 sank as low as 0.15 yuan per kg.
Now garlic is traded for more than 8 yuan per kg, more than 50 times the price last October. As a result, a handful of new millionaires have been created overnight in Jinxiang county, Shandong province, China's largest garlic producing area.
From jobless junior high school graduates to real estate developers, people rushed into garlic trading. Vehicles and apartments born from garlic profits are not unusual.
Experts said low prices last year and the idea that garlic can help prevent infection by the H1N1 virus triggered the sharp rise in garlic prices.
Related readings:


 Garlic: Gold for only a few


 Garlic beats gold as China's hot new asset


 Garlic, chili ineffective against H1N1


 Garlic price rockets in amid flu fears
                                                                                            Back to Top
8. Imaginary wealth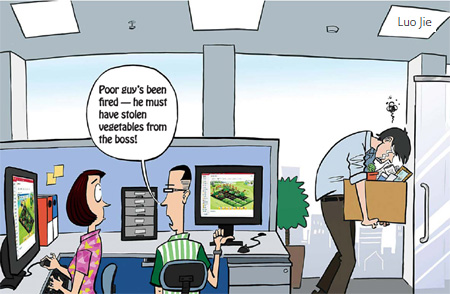 With the development of social networking websites in China, netizens have flocked to online farming games, and many become very wealthy – in their games – overnight.
The online games offer a virtual farmland for each player, and users can plant different vegetables and fruits, which they can then turn into virtual money. Many people have become obsessed with these games, making billions in imaginary money online.
Related readings:


 One-in-three socializes in online world


 Kaixin001.com sues rival for millions


 Social networking site Renren finally turns the corner
                                                                                            Back to Top
9. Serial entrepreneur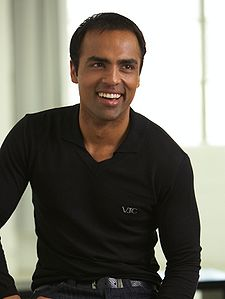 Gurbaksh Singh Chahal 
Gurbaksh Singh Chahal, an Indian emigrant to the US, founded two advertising companies worth $340 million, making him one of the youngest self-made millionaires in the world.
Chahal was born in Punjab, India in 1982. His family emigrated to the United States in 1986, and his parents struggled at menial jobs to make a future for their four children.
In 1998, Gurbaksh Chahal quit school at the age of 16 to start his first venture, ClickAgents, an advertising network, which was bought by ValueClick in a $22 million all-stock merger in November 2000.
Chahal then formed another advertising network, BlueLithium, in January 2004. On Oct 15, 2007, Yahoo! bought BlueLithium for $300 million in cash.
Chahal then started gWallet, a virtual currency platform for social media in September 2009. His third venture raised $12.5 million as of Dec 1, 2009.
Related readings:


 Entrepreneurs flourish during crisis


 Entrepreneurs cash in on virtual gold rush
                                                                                            Back to Top
10. Ugly duckling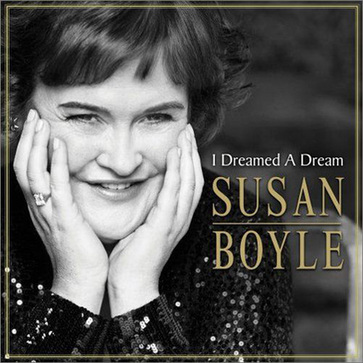 Susan Boyle's album
Susan Boyle, a Scottish singer who came to global attention through the British reality TV program Britain's Got Talent, has earned millions through sales of her new album, "I Dreamed a Dream."
The 48-year-old sensation was unemployed before she appeared as a contestant on the program on April 11, 2009. She sang "I Dreamed a Dream" for the audition. The video was the most watched clip on YouTube this year, with over 120 million viewings – more than three times higher than the second most popular video.
"I Dreamed a Dream" was released in November 2009 and debuted as the number one CD on charts around the globe, selling more than 410,000 copies. That was the biggest first-week sales for a debut album in UK chart history.
Boyle will get 15 percent of the profits from the album sales.
Related readings:

 Susan Boyle blocks Alicia Keys from top of chart

 Susan Boyle set to beat Blige on next album chart


 Susan Boyle leads U.S. pop chart for third week


 Susan Boyle album sets pre-order record on Amazon
                                                                                            Back to Top