Chinese video-sharing app Kwai denies IPO rumors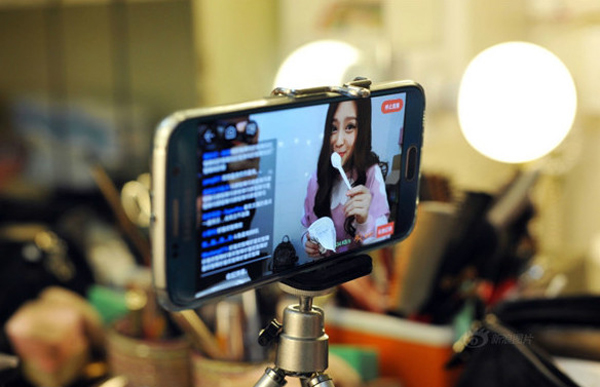 An online anchor uses her mobile phone to do live streaming. [Photo/Xinhua]
Chinese video-centric communications application Kwai, or Kuaishou, has declared it currently has no plan to start an initial public offerings in the United States.
According to a written statement issued by Kwai on Tuesday, the focus of the app builder is to improve the user experience and attract more new users.
The clarification statement came after an early report written by TechCrunch, a well-known website that covers tech startup news, suggested "the IPO is targeted for the back half of 2017".
Previously dubbed as "GIF Kuaishou", the app initially offered only photo-sharing function for graphics.
Now users can share videos with a maximum duration of 57 seconds on the platform and even open live streaming channels.
Apart from Kwai, the company also provides another two video-related apps, respectively focusing on live broadcast assistance and short video editing features.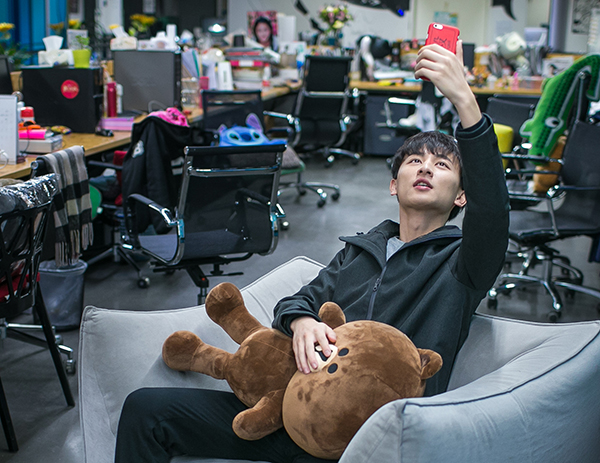 A young man makes a live-streaming show of himself at his office. [Chen Zhongqiu/For China Daily]
Last year, Su Hua, founder of the company once said in an interview that as of June, the app's cumulative users had reached more than 300 million. First tier cities, such as Beijing, Shanghai, Guangzhou and Shenzhen are among the regions that boasted the highest volumes of users.
Online video advertising and users' in-app purchases that reward to the video anchors are seen as two ways for the app to monetize.
"Investors have been buzzing about Kuaishou for some time since we first heard the company had taken money from Sequoia and had risen in valuation to around $3 billion," TechCrunch reported. "DST, Baidu and DCM are also investors, according to our sources."
Multitudinous video-sharing and live streaming apps have in recent years become a driving force in the social mobile internet community pursued by enterprises specializing in pan-entertainment.
According to a report on the county's investment opportunities in emerging industries, CCID Consulting predicted that overall investment deals will reach 60 in the short video industry, double the deals made in 2014 and 2015.
Huge business opportunities have also created regulatory challenges.
The authorities are beginning to draft and implement measures for this emerging sector, said Xinhua News Agency.
In Beijing, thousands of accounts on live-streaming websites have been shut down since a national regulation came into effect last December.
According to a release by the State Administration of Press, Publication, Radio, Film and Television, the regulation makes it compulsory for online presenters to register their real names and obliges service providers to monitor content and blacklist users who break the rules, prohibiting them from registering again.
It also bans the use of live streams to undermine national security, destabilize society, disturb social order, infringe upon others' rights and interests, or disseminate inappropriate content, including pornography.