LeEco's sports unit cuts 10% of staff amid funding crunch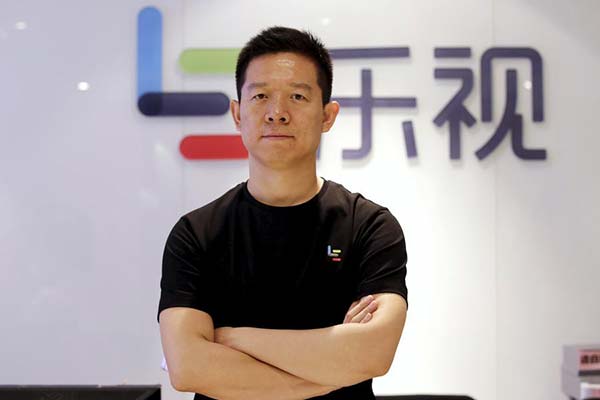 Jia Yueting, co-founder and head of Le Holdings Co Ltd, also known as LeEco and formerly as LeTV, poses for a photo in front of a logo of his company in Beijing, April 22, 2016. [Photo/Agencies]
The sports unit of Chinese technology giant LeEco will cut 10 percent of its staff and restructure its business after the parent firm's billionaire chief executive flagged concerns over spiraling debt and corporate overextension last month.
A company spokeswoman said the cuts would be made at various departments inside LeEco's sports unit, LeSports. The firm focuses on events operation and content streaming, and employs around 1,000 people. LeEco overall employs many thousands more.
LeEco's CEO Jia Yueting made waves in November after writing a letter to staff saying the firm was facing "big company disease", casting fresh doubt over the conglomerate's ambitions in sectors including the electric auto industry and online entertainment.
Later last month, however, LeEco's listed unit said it had secured commitments for $600 million to support its embattled automotive unit and LeEco's high-tech business.
At a sports business event in southern China last week, LeSports CEO Lei Zhenjian acknowledged the company was grappling with the challenge of tight funding.
"Funding is a problem that every cross-sector company will always face. We undoubtedly are facing funding pressure everyday right now but this will be an impetus and test for us," he told reporters on the sidelines of the event.
The sports unit will establish an independent company in 2017 to oversee its sports management business and will make a concerted push into the fitness industry at an appropriate time, according to a company document published on Tuesday.
Trading in shares of LeEco's listed company Leshi Internet Information and Technology Corp Beijing were halted on Wednesday pending an announcement. The spokeswoman said LeShi's trading halt was not connected to LeSports.