China's Internet tycoons and officials together with foreign cyberspace titans celebrated the opening ceremony of the World Internet Conference in Wuzhen, an ancient town in Zhejiang province, on Wednesday.
More than 1,000 participants from over 100 countries and regions are attending the conference.
As a major player, China, with 632 million Internet users, is attempting to change its role in governing the cyberspace, and it shows confidence in sharing its opinion on how to face online threats and how to enhance international cooperation online.
Now, let's hear about what these bigwigs are saying at the conference.
"We should keep mutual respect and mutual trust in cyberspace, share governance, and strive for win-win cooperation."
-Lu Wei, minister of Cyberspace Administration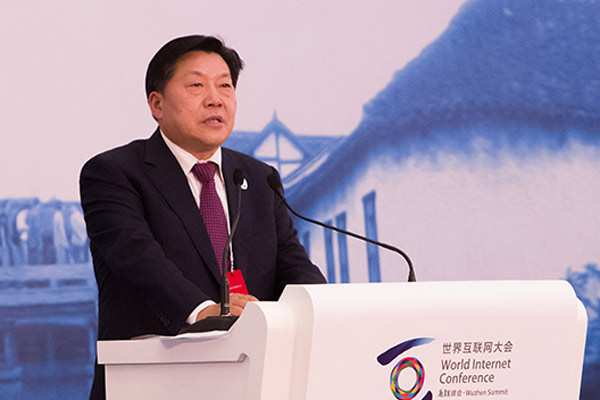 Lu Wei, minister of Cyberspace Administration, at the World Internet Conference, Wuzhen, Zhejiang province, Nov 19, 2014. [Photo/Zhejiang online]